Updated: Jan. 8, 2020
Bankruptcy is simultaneously financially liberating and debilitating, as it enables you to get out from under the weight of your debts while also putting a black mark on your credit that can remain for up to a decade. No matter whether you are just in the first stages of filing for bankruptcy or yours was discharged several years ago, you probably have questions about a number of financial topics. One of these that we've been asked about a lot lately is whether you can qualify for a new credit card if you've got a bankruptcy on your credit reports. Keep reading as we dive into how bankruptcy affects your credit, what this means when it comes to applying (and getting approved for) new credit cards and which cards are ideal for someone who's had a bankruptcy.
The impact of bankruptcy on your credit
Typically, there are two types of bankruptcy that individuals might file: Chapter 7 and Chapter 13 — note that there are also other types for businesses, towns and more. The type of bankruptcy you file will dictate how severe the hit to your credit scores is, as well as how long the derogatory mark will remain in your credit reports (seven years for Chapter 7, 10 years for Chapter 13). Bankruptcy can be helpful for people who are drowning in debt, as it prevents creditors from taking legal action to collect money owed to them and can prevent or delay repossessions and foreclosures. Generally, it allows a person to either liquidate their debt (Chapter 7) or create a feasible payment plan (Chapter 13) to get back on track. Although bankruptcy can't be applied to all types of debt, such as owed child support or student loans, it can be helpful when it comes to many other kinds of debt, like credit card debt and medical bills. However, you can expect your credit to take a significant hit as a result of filing for bankruptcy — a decrease of up to 240 points in your credit scores (depending on how good your credit was beforehand) and an addition to your credit reports as a public record.
Will bankruptcy prevent you from getting a credit card?
Yes and no. Bankruptcy is certainly a significant black mark on your credit, and will usually result in poor credit for several years. You will need to rebuild your credit back to good standing, which may take some time, especially since having a bankruptcy on your credit reports may prevent some creditors from approving you for a new credit card. The good news is, the further you get from your bankruptcy, and the more effort you put toward rebuilding your credit, the higher the chances that you will be able to obtain credit cards and other forms of new credit. It's best to avoid taking on new credit while you are in the midst of the bankruptcy filing process. In fact, some credit card issuers will specifically state in their terms and conditions that people with an unresolved bankruptcy (one that hasn't been completed, or discharged) are not eligible to apply. Bottom line: while you probably won't be able to access a large majority of credit cards for a while, you aren't completely cut off from all credit cards forever.
Ideal credit cards for rebuilding your credit
The rebuilding process can be a long, slow one, but it's possible to recover from financial disaster with a little bit of discipline and time. Using a secured credit card can help, as these are designed to look and act like regular credit cards, but usually don't require specific credit scores in order to obtain. Instead, you put down a security deposit that acts like a guarantee for your line of credit, which you will be refunded when you close the account (note that some cards run a credit check to determine how much your security deposit will be). So long as you pay your balance on time and use the card responsibly, a secured credit card will help you build your credit, as timely payments are reported to all three of the credit bureaus. Here are some of the best credit cards to rebuild credit after a bankruptcy.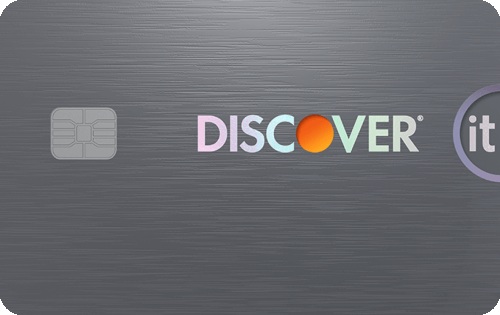 The Discover it Secured card is a great choice for someone with poor credit who wants to work on rebuilding their credit scores. With a minimum security deposit of $200, this card offers some terrific features that you don't see from a lot of other secured credit cards. In addition to paying no annual fee or foreign transaction fees, cardholders will earn 2% cash back at restaurants and gas stations (on up to quarterly maximum, currently $1,000, then it's 1%) and an unlimited 1% cash back on all other purchases. The cherry on top is that at the end of your first year with this card, Discover will match all the cash back you earned — meaning, if you earn $50 throughout the year, you'll get another $50 for a total of $100 back! This offer is only available the first year, but it's still a terrific bonus. Discover it Secured reports your payments to all 3 credit bureaus to help improve your credit scores, and you'll receive free monthly updates to your TransUnion credit score to help you keep an eye on your progress. Discover aims to help you transition your account to one without a security deposit by automatically reviewing your account after 8 months of membership to see if it can return your security deposit and still get the benefits of the card.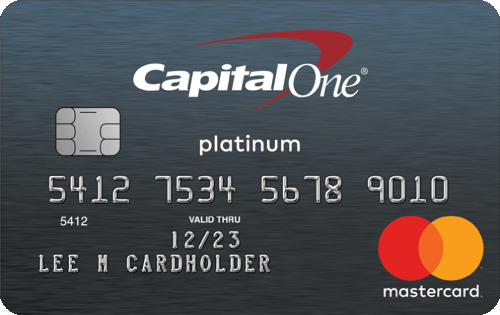 Another good choice for a secured credit card is Capital One Secured Mastercard. You'll get an initial $200 credit line after making a security deposit of $49, $99, or $200, depending on your creditworthiness, and you can get access to higher credit limits after making 5 on-time monthly payments without requiring any additional deposit. This card also has no annual fee or foreign transaction fees, and it provides you with your free TransUnion credit score to track your credit-building progress. As long as you are paying your minimum payment each month on time, you can build up your credit with Capital One Secured Mastercard, as it reports your payments to all 3 of the credit bureaus.
Want to know more about managing your credit? Follow our credit monitoring blog. Find out more about the credit cards highlighted in this post and others like them by reading our reviews of the best credit cards for rebuilding credit.
Disclaimer: This content is not provided or commissioned by the credit card issuer. Opinions expressed here are author's alone, not those of the credit card issuer, and have not been reviewed, approved or otherwise endorsed by the credit card issuer. This content was accurate at the time of this post, but card terms and conditions may change at any time. This site may be compensated through the credit card issuer Affiliate Program.