Updated: April 1, 2019
If you carry a balance on your credit card, you may want to get ready to pay more in interest, as the Federal Reserve just increased interest rates by 0.25%, which brings the benchmark interest rate from 2.25% to 2.5%. Since this hasn't been the first increase this year (there was one in September) and two more rate hikes are expected in 2019, we're digging into how this and future Fed rate hikes will impact your credit cards and what you can do about it.
How does this impact me?
There are a couple of ways this increase can impact you. If you have a savings account or are looking to start one, you will be able to earn a little more interest on your balance, which will help you build a balance faster. On the other hand, if you have any sort of credit card debt, you can expect to pay more credit card interest soon. That's because credit card issuers are usually one of the first to increase interest rates following a Fed rate hike. This means you'll want to build a plan to pay off or down your credit card balance(s) before the increased rates kick in. Before you start making some serious adjustments to your budget, keep reading to learn how you can pay off your debt without paying a dime of interest.
What's the best way to pay down my debt?
While you can tighten your finances to designate more of your income to your credit card payments, this isn't the best solution, as you'll still be paying interest every month. As such, the best way to rid yourself of credit card debt without paying a dime of interest is to complete a balance transfer. If you don't already know, balance transfer credit cards offer long 0% intro APRs on balance transfers (some cards offers 0% intro APRs for up to 21 months!), which allow you to transfer the balance from your current credit card to the the new card. By completing a balance transfer, you're able to enjoy months and months of no interest while you pay down the balance. Even if you have to pay a balance transfer fee (spoiler: you probably will), the 3% to 5% fee will not break the bank. Plus, your current interest rate is likely a lot higher than the one-time balance transfer fee, which means you'll still come out money-ahead. Not sure where to start your balance transfer journey? To help you find the right card for your balance transfer, we're listing some of our favorites.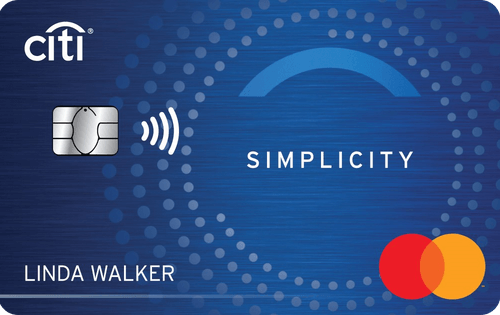 Need a card with a longer 0% intro APR on balance transfers? If so, the Citi Simplicity Card – No Late Fees Ever (a NextAdvisor advertiser) has you covered. Cardholders will get a whopping 21-month 0% intro APR on balance transfers completed in the first 4 months of account opening. The balance transfer fee is a bit higher (5%, $5 minimum), but we feel this higher fee is worth paying since you're getting almost 2 years of no credit card interest! The Citi Simplicity Card also comes with a 12-month 0% intro APR on purchases, and no annual fee, no late fees and no penalty APRs — ever! It's available to those with good to excellent credit (usually considered a credit score of 700 or higher).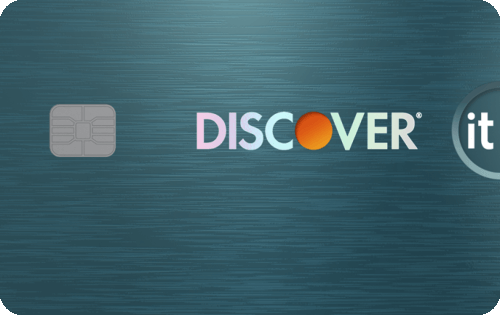 If you have less-than-perfect credit and are on the hunt for a balance transfer credit card, Discover it Balance Transfer is for you. It's not only available to those with average to excellent credit (usually considered a credit score of 670 or higher), but it also offers an 18-month 0% intro APR on balance transfers (with a 3% intro balance transfer fee, up to 5% fee on future balance transfers (see terms)), along with a 6-month 0% intro APR on purchases — after the 0% intro APRs expire, the go-to variable rate applies. As if that isn't enough, Discover it Balance Transfer cardholders earn cash back on purchases they make with the card. You'll earn 5% cash back on rotating categories every quarter you activate (up to the quarterly maximum, currently $1,500, then it's 1% back) as well as 1% cash back on all other purchases. What's more, Discover will match all of the cash back you earn in the first year as a cardholder! For example, if you earn $200 cash back in the first year, Discover will match that $200 to give you a total of $400 back! Rounding out Discover it Balance Transfer are no foreign transaction fees, no annual fee and a number of cardholder perks.
Not sure if these cards are right for you? Visit our balance transfer credit card reviews to compare the cards detailed in this post to others on the market.
Disclaimer: This content is not provided or commissioned by the credit card issuer. Opinions expressed here are author's alone, not those of the credit card issuer, and have not been reviewed, approved or otherwise endorsed by the credit card issuer. This content was accurate at the time of this post, but card terms and conditions may change at any time. This site may be compensated through the credit card issuer Affiliate Program.