Updated: Dec. 21, 2018
The Federal Reserve is increasing the federal funds rate by 25 basis points, raising it from 2% to 2.25%. This follows two other Fed rate hikes this year, one in May and another in June, as the Fed attempts to curb inflation while the economy continues to do well. While the federal funds rate doesn't sound like the kind of thing regular Americans should be concerned about, the truth is that it will affect your personal finances in some way. To see what kind of impact the Fed rate hike will have, and whether you should make any changes to your financial life as a result, read on.
How does the Fed rate hike affect ordinary consumers?
The Fed's decision to raise or lower the federal funds rate has a direct influence on interest rates all over the U.S. The federal funds rate itself is the interest rate that financial institutions charge one another for short-term loans, but it also often acts as a standard for the prime rate, which is the amount of interest that financial institutions charge their least risky customers. In turn, changes in the prime rate will determine interest rates for everyone else. Aside from directly impacting interest rates, the federal funds rate also helps control the pace of inflation, which has a more indirect effect on consumer finance. Inflation decreases the purchasing power of currency, so if you're saving money, then high inflation can rapidly decrease the value of the money you've already stowed away. Conversely, if you're in debt, then high inflation will lower the value of the money you owe.
Loans
A higher federal rate will very likely mean higher interest rates for most kinds of loans, including mortgages, personal loans and private student loans. If your loan has a fixed rate, your APR won't change unless you choose to refinance, but if you have a variable-rate loan, you will probably start seeing small increases to your interest rate soon.
Savings accounts
Theoretically, the fed rate hike should extend to higher yields on savings accounts and certificates of deposit as well, though changes to savings vehicles tend to take effect slowly or, more recently, not at all. One explanation could be that banks do not currently feel the need to raise savings rates because customers have gotten used to the low rates of the past 10 years and are still banking with them. When the changes do come, though, the increased yields will probably be most apparent for online savings accounts, which tend to offer much higher yields than traditional savings accounts at brick and mortar banks.
Credit cards
Credit card interest rates will almost certainly see a fairly immediate raise along with the Fed rate hike. While many loans have fixed APRs, the vast majority of credit cards have variable APRs, so almost all cardholders who are currently carrying a balance will wind up paying more interest. If you have credit card debt, there are a couple of ways you can minimize the Fed rate hike's impact on your payments. First, you can prioritize paying off your debt, if you can spare the money. Second, you can look into getting a balance transfer to a card with a 0% intro APR offer. Balance transfer credit cards can let you avoid paying interest on your credit card debt for months, often over a year, giving you time to focus on paying off your debt's principal. If that sounds like a good solution for your issues, here are some of the best balance transfer cards we've reviewed.
Citi Simplicity Card – No Late Fees Ever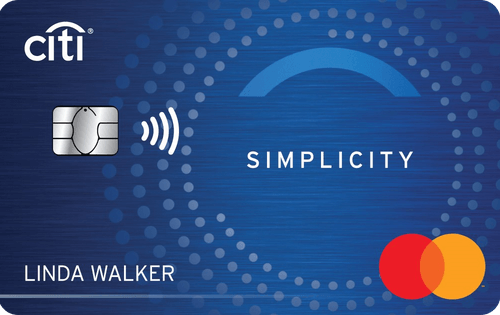 The Citi Simplicity Card – No Late Fees Ever (a NextAdvisor advertiser) offers the longest 0% intro APR balance transfer offer we've seen — a staggering 21 months of 0% intro APR for balance transfers (with a 5% balance transfer fee, $5 minimum), in addition to 12 months of 0% intro APR for purchases. As its name implies, the Citi Simplicity Card also has no annual fee, no late fees and no penalty APR, and it comes with a free Equifax FICO score every month. Plus, you get to choose your monthly payment due date, letting you sync your credit card bill with your payment schedule. This card requires good to excellent credit (usually considered a credit score of 700 or higher) to qualify.
If you can't find a balance transfer card in this list that fits your needs, you can see more by reading our reviews of the best balance transfer credit cards.
You don't have to be an economist to handle personal finance, but knowing some basic economic concepts can certainly help. To keep up with big news and how it can affect your finances, follow our personal finance blog.
Disclaimer: This content is not provided or commissioned by the credit card issuer. Opinions expressed here are author's alone, not those of the credit card issuer, and have not been reviewed, approved or otherwise endorsed by the credit card issuer. This content was accurate at the time of this post, but card terms and conditions may change at any time. This site may be compensated through the credit card issuer Affiliate Program.