While this information was accurate at the time this post was published, these cards' offers and perks may have expired or changed over time. Visit our reviews of the best credit cards to find the right card for your needs.
We recently published our roundup of the top American Express credit cards (a NextAdvisor advertiser), but that's not all this issuer has to offer. It also produces a variety of charge cards for both individual and business use, and we want to make sure to give them their due. Whether you're well-versed on charge cards or you have no clue what a charge card is, how it differs from a regular credit card or why you might want one, this article will put you squarely in the know. Keep reading to learn all about charge cards and find out which American Express charge cards we think are the best.
How does a charge card differ from a credit card?
Both credit cards and charge cards share some similarities — they're both a form of unsecured credit, meaning that when you use them, you are essentially taking a loan from the card issuer. They also usually share similar fee and benefits structures. However, there are a couple of important differences that anyone considering a charge card needs to understand.
First, unlike a credit card, charge cards don't typically have a pre-set spending limit. It's possible that an issuer will place some limitations on your spending, but unlike a credit card which has a fixed limit you can charge to it before you are denied any further credit, charge cards are more open-ended. Second, unlike a credit card, you cannot roll your balance over from one month to the next and pay a minimum amount to keep your account in good standing. You must pay off a charge card in full each month to avoid hefty fees or putting your account in risk of being closed.
Why would someone want a charge card?
If you are someone who typically pays off your entire card balance every month, a charge card can be a win for you because they tend to come with a host of extra features that many credit cards don't. Additionally, because your balance owed doesn't roll over, you never have to worry about interest with a charge card. People who make a large amount of purchases each month who don't want to worry about their credit utilization ratio can find some freedom with a charge card, since they aren't calculated into your credit scores as revolving credit, but remember that this is only beneficial so long as you can pay it off entirely every month. Note that charge cards are factored into your credit scores when it comes to payment history, length of credit history, number of accounts and total debt owed.
Best American Express charge cards
So, you've decided that a charge card is right for you, and you'd like to know which of the available American Express charge cards is the best. Below, we outline the top options from this issuer for both personal and business users. Note that these cards all require you to have good to excellent credit (typically, scores in the 700's or higher) for approval.
If you want a charge card for your personal use …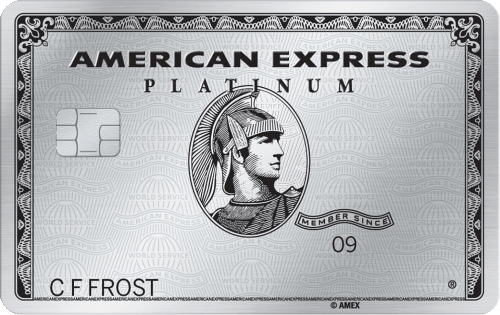 Jet setters will love having The Platinum Card from American Express in their wallets, as its seemingly endless parade of perks and benefits are tailored toward someone who travels often. You will earn 5 points per $1 on flights booked directly through airlines or with American Express Travel and 5 points per $1 on hotel stays booked through American Express Travel. Your other purchases earn 1 point per $1, and if you make $5,000 in purchases during your first 3 months, you'll get a 60,000-point bonus. Points can be redeemed for travel, dining, merchandise and entertainment, and your points don't expire — ever. When you travel with this card in your wallet, you can count on the following to make your trips a breeze: access to the Global Lounge Collection in airports around the world (including the exclusive Centurion Lounges); up to $200 in airline fees credit each calendar year to cover the costs of baggage fees and other costs (like in-flight meals) at an airline of your choice; up to $200 in Uber credits each year when you add your card as your preferred payment method in the app; a $100 statement credit every 4 years to cover the cost of Global Entry or TSA PreCheck application fees; free, unlimited access to over 1 million Boingo Wi-Fi hotspots around the world; complimentary benefits at certain hotels and resorts (an average of $550 total value); and a plethora of travel benefits including 24/7 roadside assistance, automatic Hilton HHonors Gold membership status and more. The one potential downside to this card is the hefty $550 annual fee — however, when you add up the incredible benefits, they quickly surpass this amount so it could still be worth your while.
If you want a charge card for your business …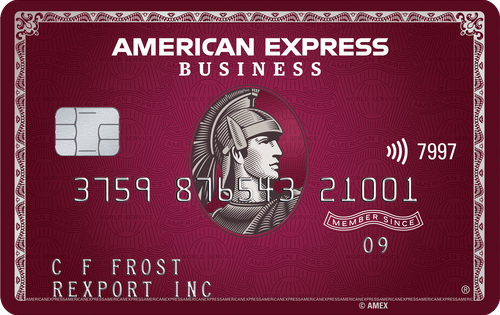 What kind of card rewards you for paying your balance early? The Plum Card from American Express does — when you pay within 10 days of your statement closing date, you'll get a 1.5% discount on the portion you're paying. This is a great deal, especially since there's no cap on what you can earn back. Since it's a charge card, you'll have the flexibility of no preset spending limits, which can be a huge asset to a business, and you have the ability to take 60 days to pay off your purchases with no interest so long as you pay the minimum balance. You can get extra employee cards with no added annual fee, and this card comes with American Express benefits, including purchase protection, extended warranty, car rental insurance, roadside assistance and travel accident insurance. While there is a $250 annual fee for this card, it's waived for the first year and there aren't foreign transaction fees to worry about.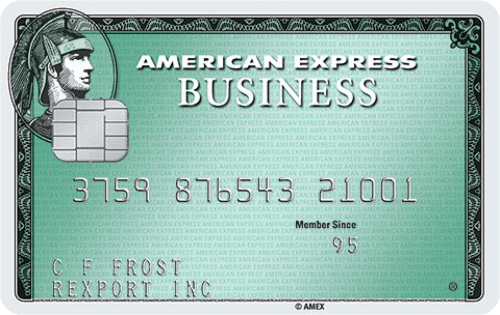 If you'd prefer a business charge card with a low annual fee, the Business Green Rewards Card from American Express is your ticket, as it features a $95 annual fee (which is waived the first year). Earn 5,000 bonus points just for making your first purchase with this card, plus an ongoing 2 points per $1 on eligible travel booked through American Express and 1 point per $1 on all your other purchases. You'll get access to American Express cardholder benefits, like travel insurance and purchase protection, and you can use your points to redeem for travel, gift cards, merchandise or entertainment. It is important to know that, unlike all the charge cards we've talked about thus far, this card does charge foreign transaction fees. If that's important to you, you'll want to consider another option.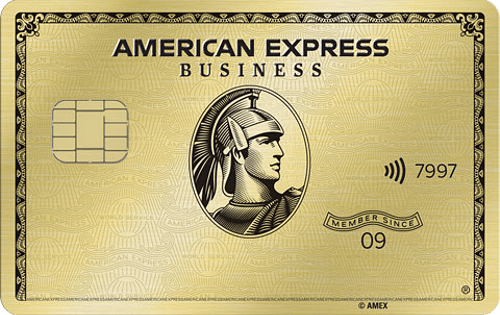 Wrapping up our roundup of American Express charge cards is the American Express Business Gold Card. This card gives you some flexibility in your rewards, as it allows you to choose 2 categories of purchases — airfare purchased directly from airlines, U.S. purchases for advertising in select media, U.S. shipping purchases, purchases at U.S. gas stations, purchases at U.S. restaurants and U.S. computer hardware, software and cloud computing purchases made directly from select providers — to earn 4 points per $1 on up to $150,000 in combined purchases per year (it's 1 point per $1 after that). You'll earn 1 point per $1 on everything else, plus get a special intro bonus of 1 year free on subscriptions to both G Suite Basic for up to 3 users and ZipRecruiter Standard. Points can be redeemed starting at 5,000 points for everyday business expenses, entertainment, dining, merchandise or travel, and if you use your points to book all or part of a flight through Amex Travel, you'll get 25% points back (up to 250,000 points per calendar year). You'll have access to the Gold Card Events program, plus the Pay Over Time option allows more flexibility than usual with a charge card. The annual fee is a steep $295/year, but there aren't foreign transaction fees, so you can use this card outside the U.S. with ease. Rounding things out are a host of business tracking tools that let you keep on top of your expenses.
Charge cards certainly aren't for everyone, but for those who have the means and ability to use one, they can be incredibly rewarding. Stay tuned to our credit cards blog for more insight on the best cards for your wallet.
Disclaimer: This content is not provided or commissioned by the credit card issuer. Opinions expressed here are author's alone, not those of the credit card issuer, and have not been reviewed, approved or otherwise endorsed by the credit card issuer. This content was accurate at the time of this post, but card terms and conditions may change at any time. This site may be compensated through the credit card issuer Affiliate Program.