While this information was accurate at the time this post was published, these cards' offers and perks may have expired or changed over time. Visit our reviews of the best credit cards to find the right card for your needs.
Halloween can be a bewitchingly good time full of costumes, candy and reveling in harmless horror. When it comes to credit cards, however, most of us are all about minimizing the tricks — and maximizing the treats. We're talking about confusing rewards programs as difficult to navigate as a haunted house and fees that sneak up and drain you dry. We've done the research to help you fight your credit demons. Keep reading as we identify some common confusions and fees and list some bare-bones simple credit cards that can help you avoid them.
Foreign transaction fees and annual fees
When you travel outside the country, you want a credit card handy. It's safer than debit, and you may want to pay for your travel expenses over time. But that's where a foreign transaction fee comes in, sneaking out from under your hotel bed. With most cards, you'll suddenly find yourself paying an extra 3% to 5% on every transaction. That's the kind of thing that keeps us up at night!
You could avoid foreign transaction fees by getting a travel rewards credit card. There are many great options! But wait, that's not the end of the scary story … travel cards often come with annual fees. These annual fees could range from $75 to $550 per year, depending on the card. To be fair, cards with high annual fees often come with travel perks that can be well worth the money. By choosing a card with no annual fee, you can remove the guesswork of weighing the annual fee against the perks. To keep things simple, all the cards featured in this article come with no annual fee.
Unattainable intro rewards and irrelevant spending categories
Sign-up bonuses are certainly eye catching — but don't let a huge cash back or points reward blind you. Make sure you also look at the spending requirement to earn that reward. It would be great to earn 75,000 points, sure, but if you aren't going to spend the $3,000 in 3 months that's required, you won't get that bonus. In that case, you're missing out on arguably the best component of the card. The same logic applies to long 0% intro APR periods. Make sure that you will be able to pay off the debt before the intro period ends or at the very least, confirm that the ongoing APR rate will still be a better deal than your current card.
You also need to beware when you choose a card based on cash back categories. For example, rotating categories can be a bit of a gamble. You might spend the same amount each month, yet earn extremely different rewards. Worse yet, forget to sign up for the categories each quarter and you won't benefit from those rewards rates at all! Alternatively, you might pick a card because you see a high cash back rate that doesn't rotate each quarter without recognizing that you really don't spend much in that category. For example, if you're someone who cooks all of their meals, getting a card that a high cash back rate at restaurants won't make sense for you. To get around these issues, you'll want to pick a card that suits your lifestyle and spending habits. Our guide to finding the best credit card for your lifestyle can help. If you'd prefer a card with no spending categories, no annual fee and a nice intro bonus with a low spending requirement, consider the following card: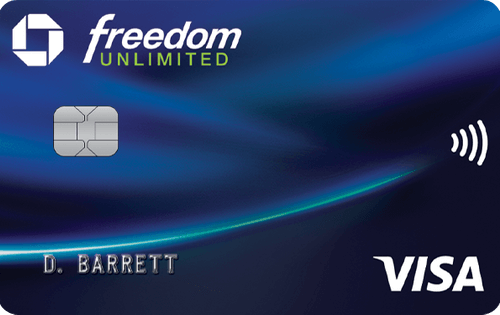 The Chase Freedom Unlimited card has no annual fee to hold you back. The intro bonus of $150 is attainable by spending $500 on purchases in the first 3 months of account opening. That's 30% back on the first $500 you spend — a nice return!
But the real reason this card made this list is its straightforward, unlimited 1.5% cash back on all purchases. There's no need to sign up for or keep track of any categories. You can spend on what you want, where you want and earn uncapped cash back. Your cash back will not expire as long as you keep your account open and active. You can redeem your cash back rewards in any amount, at any time in the form of a statement credit, check, gift card or an electronic deposit. You can even set up an automated redemption schedule, so you don't have to give it another thought.
Chase Freedom Unlimited also features a 15-month 0% intro APR on purchases and balance transfers. Its balance transfer fee — 3%, $5 minimum — may be worth it if you have a high APR on your current card. As a cardholder, you'll also benefit from a variety of Chase benefits. These benefits include Purchase Protection, Extended Warranty, Zero Liability Protection and free unlimited access to your TransUnion credit score.
Late fees and rate increases
Many people don't think about what can happen when they miss a credit card payment, but the penalties can be severe. If you don't pay your minimum fee, your credit card issuer can charge you $27 on top of what you owe, $38 if you've already been late on your payments in the past 6 months. Late payment fees are determined by the Federal Reserve and they can go up or down $1 each year — as of Jan. 1, 2019, the fees will be $28 and $39, respectively. Additionally, if you're 60 days late on your payments, you could receive a penalty APR. A common penalty APR is 29.99%, but it could be lower or higher. Check the terms and conditions to know what you are signing on for! You can be saddled with that penalty rate for a long time — as many as six sequential on-time payments — before you can return to your original rate. If late fees and penalty APRs concern you, we have a card that will lift your spirits.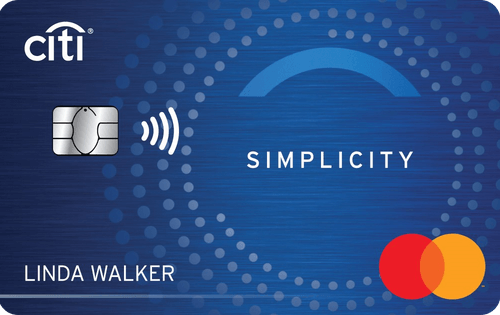 The Citi Simplicity Card (a NextAdvisor advertiser) guarantees no late fees, penalty rate or annual fee — ever! That makes it the perfect choice for anyone afraid they might pay late — and it can save cardholders a lot of money if they do. That said, late payments — even without late fees or rate increases — can still hurt your credit scores. For that reason, you may find the Citi Simplicity Card's preventative measures even more exciting. You can set up text and email alerts to inform you when payment is due, received or overdue. You'll also be able to schedule your bill payment for the available due date most convenient to you.
The Citi Simplicity Card also features remarkable benefits. The most shocking of which is its 21-month 0% intro balance transfer APR. We've never reviewed a card with a longer 0% balance transfer period! However, keep in mind the balance transfer fee of 5% or $5, whichever is greater. That fee is higher than many top-rated balance transfer cards, but the long intro APR period may make it worthwhile. Also note that balance transfers must be made within the first 4 months of account opening, so make sure you transfer your balance early!
Along with the intro balance transfer APR, the Citi Simplicity Card offers a 0% intro APR on purchases for the first 12 months. That's a pleasant opening offer that keeps things simple — and costs low — for the whole first year. In the years to follow, cardholders can enjoy free monthly Equifax FICO Scores, which will help them get a preview of their credit health.
Next steps
While we can offer our suggestions and advice, nothing beats doing your own due diligence. This is especially true when it comes to credit card fees because your spending habits and lifestyle heavily impact how fees will affect you. Carefully read your card's terms and conditions to avoid grave surprises. Really dot your i's and cross your bones. Follow our personal finance blog to further educate yourself and keep up with the latest in credit card news and secrets to avoiding credit card nightmares.
Disclaimer: This content is not provided or commissioned by the credit card issuer. Opinions expressed here are author's alone, not those of the credit card issuer, and have not been reviewed, approved or otherwise endorsed by the credit card issuer. This content was accurate at the time of this post, but card terms and conditions may change at any time. This site may be compensated through the credit card issuer Affiliate Program.