Updated: May 24, 2019
Whether you have poor credit or no credit, there are still opportunities for you to work toward improving your credit scores. Despite what you might believe, there are cards called secured credit cards that are specifically designed to help people build or rebuild their credit. Below we discuss how these cards work and detail some of the top options that'll help you rebuild your credit with responsible use of the cards.
Why should you consider a secured card?
Secured credit cards are the perfect option for individuals who may not qualify for other credit cards because they have a limited or not-so-great credit history. Since most secured credit cards report to all three credit bureaus, unlike traditional credit cards that usually report to one or two of the bureaus, you're able to build all three of your credit scores at once if you use a secured credit card responsibly.
While these credit cards look and act like traditional credit cards — a merchant will not know the difference — the cards function a bit differently. That's because secured credit cards require a security deposit to open them. This deposit not only acts as collateral when you miss or fail to make a payment, but it also usually determines your spending limit. For example, if you put a $200 security deposit down to open the card, your card's limit will be $200 — note that this may not be the case for every card. Some creditors allow you to determine the security deposit you wish to pay (based on its set amounts), while others offer tiered amounts and consider your creditworthiness to determine the deposit amount. As time passes and you make your payments consistently and on time, the creditor will expand the card's limit or return part or all of your security deposit. Note that some cards will not return your deposit until you close out the card.
Which secured credit cards are the best?
While there aren't the seemingly limitless options for secured credit cards like there are with traditional credit cards, there are still a number of great secured credit cards to choose from. Here are some of these options.
Discover it Secured is one of the rare secured cards that not only has no annual fee, but also earns you cash back rewards. To start, this card requires a security deposit of at least $200 to establish your credit line. On top of paying no annual fee, this card earns 2% cash back at restaurants and gas stations (up to the quarterly maximum, currently $1,000 in combined purchases, then it's 1% back) and 1% on all other purchases. And at the end of your first year, Discover will automatically match all of the cash back you've earned. This means if you earned $150 cash back in the first year, Discover will match that $150 and give you a total of $300! Rounding out this card are regular reporting to all 3 credit bureaus and free copies of your TransUnion FICO scores on your monthly statements and online.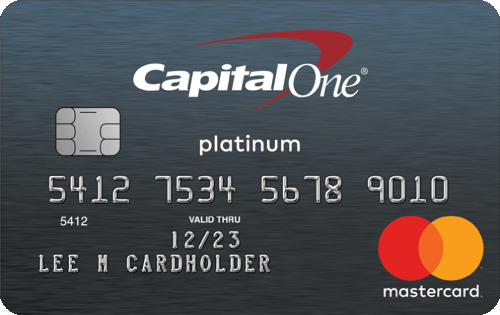 Another card that doesn't have an annual fee is the Capital One Secured Mastercard. This card gives you an initial credit line of $200 after you provide a deposit of $49, $99 or $200 (depending on your creditworthiness). Unlike Discover it Secured, the Capital One Secured Mastercard doesn't earn any rewards on purchases, but it's still a solid option for rebuilding your credit. As an added bonus, all payments made to this card are reported to all 3 credit bureaus.
Read our secured credit card reviews to learn more about the cards detailed in this post and see how they compare to other options.
Disclaimer: This content is not provided or commissioned by the credit card issuer. Opinions expressed here are author's alone, not those of the credit card issuer, and have not been reviewed, approved or otherwise endorsed by the credit card issuer. This content was accurate at the time of this post, but card terms and conditions may change at any time. This site may be compensated through the credit card issuer Affiliate Program.