While this information was accurate at the time this post was published, these cards' offers and perks may have expired or changed over time. Visit our reviews of the best credit cards to find the right card for your needs.
Much as you probably don't want to think about it right now while summer is coming to a close and stores are full of back to school products and promotions, the holidays are on the horizon. The ways people tackle holiday shopping vary, from those who pick things up all year long as they stumble across them to the people who breathlessly flock to local shopping malls the night before to try and do it all last minute. Whatever your current strategy, you'd probably love to find a way to cut down on holiday-related costs, and one idea you might not have thought about is using a rewards credit card to help you save. Whether you'd like to earn cash back that can be applied to your gift purchases during the holiday season or want to stockpile travel miles to help cover the cost of your flight home for the holidays, using a rewards credit card for everyday purchases now can help make your holiday dreams a reality.
How can using a rewards credit card now help me save later?
Rewards credit cards do just what the name implies by rewarding owners with incentives in the form of cash or points (or miles) which can be redeemed for cash, certain products, air miles and other physical goods. You earn cash back or points simply by using your credit card and paying off the balance each month. Choosing a rewards credit card can be tricky, but the key is to find a card that will earn you the maximum rewards value based on your spending habits. For example, if you are constantly taking road trips or simply drive a lot, a credit card that offers a high rewards percentage on gas purchases would be a smart choice, while families that spend a lot at grocery stores every month will want to look for a card that will reward them for those purchases. Most rewards credit cards let you stockpile your points for redemption on your terms, which means if you start spending and earning now, by the time the holidays arrive and you start shopping, you should have a decent bonus to work with. And if you opt for a travel rewards credit card, using your earned miles or points when you book a flight or hotel stay will help take some of the hassle out of your holiday season.
With so many credit cards on the market, it can be hard to determine which credit cards will earn you enough rewards that you can reap the benefits by the holiday season. Here are some of our top picks for cash back and travel rewards credit cards.
Top picks for cash back cards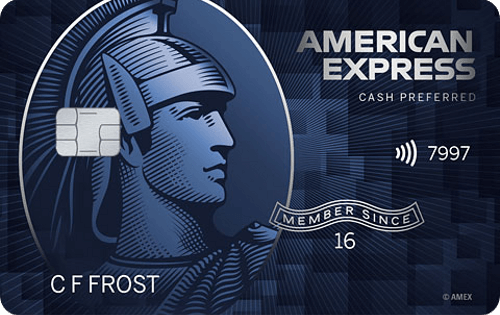 When it comes to cash back, you can't get much more bang out of your buck than with the Blue Cash Preferred Card from American Express (a NextAdvisor advertiser), which earns users a stunning 6% cash back at U.S. supermarkets (up to $6,000 in purchases annually, then it's 1%), uncapped 3% cash back at U.S. gas stations and select department stores as well as 1% cash back on all other purchases. As an added bonus, when you spend $1,000 in purchases during your first 3 months of card ownership, you'll get $200 back in the form of statement credit. That's $200 you can use to reimburse your holiday shopping! Additionally, you can save on interest fees for the next year with a 12-month 0% intro APR on both purchases and balance transfers (a balance transfer fee of 3% of each transfer does apply, $5 min), which is good to keep in mind if you wind up making a big-ticket purchase now or during the holidays. The Blue Cash Preferred Card from American Express does have a $95 annual fee, but depending on your spending habits, the card may still be worth it. Looking for similar perks without the annual fee? The Blue Cash Everyday Card from American Express earns 3% cash back at U.S. grocery stores (up to $6,000 annually, then 1% on all remaining purchases), uncapped 2% at U.S. gas stations and select U.S. department stores and uncapped 1% cash back on all other purchases. This card also offers a generous intro bonus and a 15-month 0% intro APR on purchases and balance transfers (with a 3% balance transfer fee, $5 min).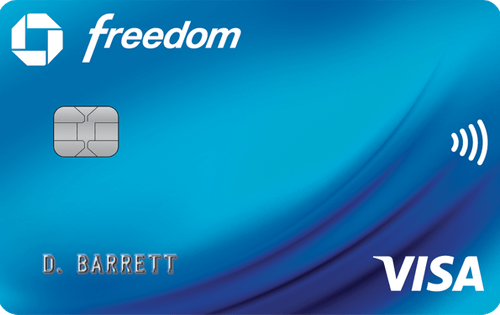 Another solid choice for significant cash back is Chase Freedom, which lets you earn 5% cash back on categories that rotate on a quarterly basis (up to $1,500 in combined purchases each quarter, then it's 1%) and 1% cash back on all other purchases. If you're a regular shopper at Walmart or department stores, you'll earn 5% cash back when you shop there through the end of 2017, and Chase Freedom makes it easy to redeem your cash back rewards as a statement credit, a direct deposit to your bank account or have them transferred to Amazon.com in a 1:1 ratio to pay for all or part of your purchase — great news for people who prefer to do their holiday shopping from the comfort of their own home. On top of all this, you get a lengthy 15-month 0% intro APR on purchases and balance transfers plus a $150 cash back bonus when you spend $500 on purchases within the first 3 months your account is open. There is no annual fee for this card, and your rewards never expire, so you can keep earning and saving until you're ready to use them. If you'd prefer not to deal with rotating categories, the Chase Freedom Unlimited simplifies things with a 1.5% cash back offer on all purchases, no matter what. However, if your goal is to have a rewards card that will help you save money for the holidays, you'd be better off with one that earns you 5%.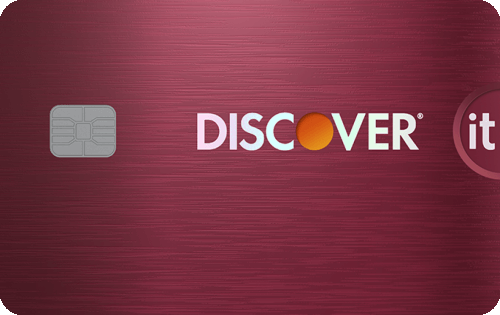 The Discover it Cash Back card is a great choice if you want to earn solid cash back rewards now as well as later. It offers 5% cash back on rotating categories each quarter you activate (up to the quarterly maximum, currently $1,500, then it's 1%) and 1% on all other purchases as well as double your cash back at the end of the first year. This means if you earn $300 in cash back, Discover will match it to $600! Keep in mind, your cash back is doubled after 12 months (not the calendar year), so it won't happen in time for the holidays — but it will give you something to look forward to a year from now. And for holiday shoppers, Amazon.com and Target are 5% cash back categories until the end of 2017, so all your purchases on the site will earn you great cash back rewards. This card is a top-notch choice for those with average credit or better, and it offers a 0% intro APR for the first 14 months on purchases and balance transfers (with a 3% balance transfer fee) as well as no annual fee or foreign transaction fees. If you're a hockey fan, consider applying for the NHL Discover it card, which offers all the same features and benefits (with some added discounts on NHL gear) while letting you personalize your card with your favorite team's colors and logos.
Top picks for travel rewards cards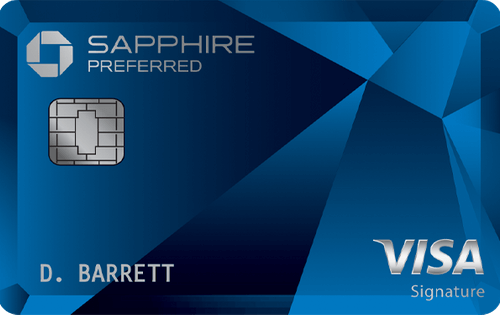 The Chase Sapphire Preferred is the cream of the crop when it comes to travel rewards credit cards. You'll earn 2 bonus points for every $1 spent on travel and dining out as well as 1 point per $1 spent on all other purchases. Additionally, if you spend $4,000 within the first 3 months of card ownership, you will earn an enormous 50,000 bonus points — plenty to offset the cost of some of your holiday travel plans. You can choose to redeem your points in a myriad of ways, including through Chase Ultimate Rewards (for 20% off your travel plans), for cash through an account statement credit or electronic deposit into your eligible bank account and even for gift cards. What's more, you can transfer your points at a 1:1 value for free to other popular travel programs. The 50,000 point bonus alone is worth $500 if redeemed in cash, $625 if redeemed for travel through Ultimate Rewards and could be worth even more if you transfer them to another hotel or airline reward program. Although there is a $95 annual fee, it's waived your first year, and there are also no foreign transaction fees so you can travel worldwide without hassle.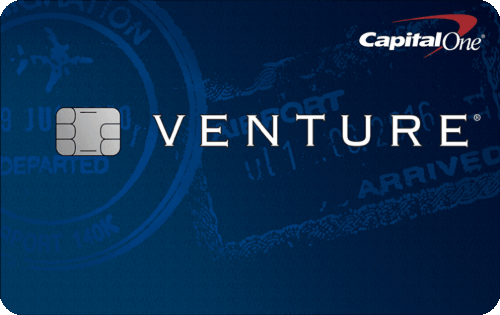 The Capital One Venture Rewards Credit Card offers plenty of bang for your buck with a high hotel and flight point value of $2 for every $100 you spend. All purchases you make earn 2 miles per $1 spent, and new cardholders can earn 50,000 bonus miles — equal to $500 in travel — when they spend $3,000 within the first 3 months. When it comes time to redeem your miles, all you have to do is book your travel arrangements using whatever travel service you wish, then use your miles as a statement credit against what you booked. Planning to use your card out of the country? No pesky foreign transaction fees to get you down, and the $95 annual fee is waived during your first year. Your miles don't expire, and you can also redeem them for gift cards, merchandise and more if you wish.
To learn more about other rewards credit cards and find out which is perfect for you to start saving for the upcoming holiday season, check out our credit card reviews.
Disclaimer: This content is not provided or commissioned by the credit card issuer. Opinions expressed here are author's alone, not those of the credit card issuer, and have not been reviewed, approved or otherwise endorsed by the credit card issuer. This content was accurate at the time of this post, but card terms and conditions may change at any time. This site may be compensated through the credit card issuer Affiliate Program.