Updated: Aug. 22, 2018
We talk a lot about what to do if you have bad credit, but what if you have absolutely no established credit whatsoever? Surprising as it might be, a healthy chunk of adults living in the U.S. do not have credit files (and, thus, credit scores). The reasons for this can vary, ranging from someone who has never opened any kind of account that is tracked by the credit bureaus, to someone emigrating from another country as an adult and having to start over with no financial records or other circumstances. Whatever the reason, you might be wondering how you can establish credit if you don't have any, and we're here to help with some tips to get you started — and advice for avoiding the traps that, sadly, await the creditless.
How many people in the U.S. don't have credit?
According to research published by the Consumer Financial Protection Bureau (CFPB) in 2015, approximately 11% of adults in the U.S. (or around 26 million people) have no credit histories with any of the major credit bureaus — and an additional 19 million have credit reports that are extremely limited or too out of date to be scorable. That's 45 million people with no credit to rely on, leaving them unable to access things like loans, credit cards and even potentially certain jobs or home rentals. The CFPB refers to these people as "credit invisible," and a great many of them are also part of a population known as the "unbanked" and "underbanked" in America. These are people who have no access whatsoever, as well as those with limited access to banking services. Surveys done in 2015 by the FDIC indicate that at that time, approximately 7% of households in the U.S. (9 million) were unbanked and 19.9% (24.5 million) were underbanked. The reasons for this vary, including lack of access to bank locations, issues with identity or credit preventing the opening of an account, mistrust of banks, fees charged by traditional bank accounts and more. Whatever your reason(s) for having no credit, the good news is, you have options for establishing credit, as we'll discuss below.
What are some ways you can establish credit?
Open a secured credit card
Contrary to what you might think, it is possible for you to have a credit card if you have absolutely no credit. That's because secured credit cards are actually designed specifically for people with poor or no credit. Rather than relying on your creditworthiness for approval and funding, you secure the credit line on your card with a security deposit — usually a minimum of $200 — that acts as a safeguard against you defaulting on your payments. So long as you use the card responsibly, meaning you make the minimum payments or pay the card in full every month, the card issuer will report your responsible credit use to all three bureaus. And as long as your account is up to date when you close it, you'll get your deposit back. This establishes your credit history, and eventually, you can move on to regular, unsecured credit cards. Wondering which cards are the best? We've detailed a couple of our top picks to help you out.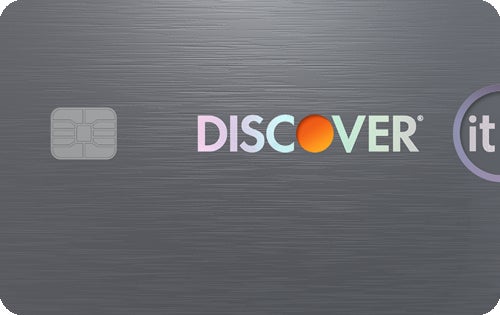 The Discover it Secured card is miles ahead of the competition when it comes to secured credit cards. Not only is Discover a multi-year winner of the annual J.D. Power Credit Card Satisfaction Study, making it an approachable provider for first-time credit seekers, but it also packs a whole lot into its secured card that you just don't see anywhere else. First, you will be asked to fund the card by depositing a minimum of $200 to determine your credit line. This deposit will be repaid in full when you close your account so long as it's in good standing (i.e., you've paid your balance and your account is up-to-date). Second, this card actually earns cash back rewards as you use it, which is not something most people expect from a secured card. You'll get 2% cash back at restaurants and gas stations (on up to the quarterly limit, currently $1,000 in purchases, after which you earn the standard 1%) and 1% cash back on every other purchase. Plus, first-time Discover customers will get the Cashback Match bonus, which takes all of the cash back you earn during your first year as a cardholder and matches it at the end of that same year. For example, if you earn $50 cash back in the first year, Discover will match that to give you a total of $100 back. This card also features no annual fee or foreign transaction fees, so you can use it outside the U.S. without paying extra, and it allows you to build credit by reporting to all three bureaus. Finally, and this is huge, after 8 months, Discover will automatically begin reviewing your account to determine if you are eligible to be transferred to an unsecured line of credit.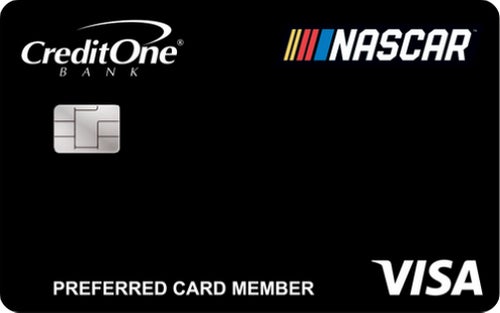 If paying the security deposit is a concern, the Official NASCAR Credit Card from Credit One Bank might be up your alley. That's because this is not a secured credit card, but instead a regular credit card made exclusively for people with poor or no credit, with credit lines starting at $300. Its NASCAR design lets you show your fan spirit, and you'll also earn 2% cash back on all purchases made at the NASCAR Shop as well as 1% cash back on everything else (cash back earned appears as a credit on your monthly statement). Though there's no security deposit to worry about, note that this card does charge a $0 to $99 annual fee, based on your creditworthiness. That's a small price to pay for an unsecured line of credit if you need to establish credit. Like the others we've discussed in this post, this card reports to all three credit bureaus, and it provides free access to monthly Experian credit scores so you can watch your credit grow before your eyes.
Want to learn more about these cards and see how they compare to their competitors? Our reviews of credit cards for rebuilding credit.
Become an authorized user on someone's account
If you have a family member, significant other or someone else in your life who you have an established bond of trust with, you might consider asking them to add you as an authorized user to their credit card. Authorized users have access to use the account, meaning they can use the card (and may even receive a card printed with their name to use), but don't have any ability to make changes like requesting credit line increases. There are pitfalls on both sides of the coin for a primary account holder and an authorized user, but because account activity is reported to the credit bureaus on behalf of authorized users as well as primary account holders in many cases, being added to someone's account can give you a leg up in establishing your credit history. It's important to make sure that credit activity is reported for authorized users before requesting the addition — and also know that if the primary account holder defaults on payments, it could come back to bite you, as the missed or late payments could wind up reported on your credit as well. That said, you will never be financially responsible for paying the balance as an authorized user.
Use a cosigner or take out a credit builder loan
Cosigners can be immensely helpful because they leverage their good credit and financial standing to support your request for a credit card or loan. Though, similarly to becoming an authorized user, there are some huge potential downsides to the cosigner, so long as you are responsible and pay your credit card or loan payments, this can be a very helpful manner to gaining access to the types of credit that get reported to the credit bureaus and form the basis for credit score calculations. If you can't find a cosigner, you might also consider requesting what is known as a credit builder loan. These are small loans provided by banks or other lenders designed to build your credit, and they come in both secured and unsecured variants.
Request your rent, utilities or other bills to be reported to the credit bureaus
Generally, things like rent or your phone bill are only going to show up on your credit reports if something has gone awry. If you have no established credit, but you faithfully pay your phone bill every month, you might be able to contact your service provider and request that they report your timely payment behavior to a credit bureau. This is not guaranteed to work, but it doesn't hurt to ask. When it comes to rent, specific services like RentTrack, PayYourRent.com and a host of others have popped up in recent years to help people with no credit or limited credit establish a foothold by reporting their responsible rent payment behavior to the bureaus. Leveraging the things you already do, like paying your bills, can be a great way to establish credit if you don't have any.
Traps to avoid when you have no credit
It's important to recognize that there are many traps and pitfalls out there for people with no credit to avoid as they travel the road to establishing and building their credit history. Here are a few of the most common cracks in the pavement to avoid:
Prepaid debit cards won't help you build credit. Unlike secured cards, which we discussed earlier, prepaid debit cards are not set up to behave like credit cards. Though some of them offer features that can be hugely beneficial to populations that are unable to access traditional banking, like the ability to have checks direct deposited onto the card, since the only funds on them are those you or someone else add, they are not a form of credit and won't get reported to the credit bureaus. Many people within the unbanked and underbanked population use these cards, as they can be obtained at grocery stores and convenience marts easily, and they serve many purposes — but helping you establish and build credit is not one of them.
Don't rely on payday loans. Payday lenders are famous for taking advantage of people with poor or no credit, and we've written a lot about how to avoid their often predatory practices in the past. You might be tempted to take advantage of the quick and easy money proffered by a payday lender to, for example, fund a secured credit card or erroneously consider it on par with other types of loans offered by traditional banks. However, these loans come with high fees, short repayment periods and are more likely than not to help you establish bad credit (if any credit at all).
Only borrow what you can afford to repay. Using a secured credit card or taking out a small loan to establish credit only works if you are able to make the minimum (or larger) monthly payments and keep the account in good standing. Therefore, it's important to budget and ensure you don't bite off more than you can chew. Use your secured credit card only for expenses you already pay — your utilities, phone bill, etc. — and avoid the temptation to make unnecessary purchases on credit that you will have trouble paying off later. Defaulting on your payments could tank any positive progress you've made on your brand new credit reports and scores, and the damage done could take even longer to undo.
You can learn more about credit and how to properly build and maintain healthy credit by following our credit monitoring blog. For everything else when it comes to your money, don't forget to check out our personal finance archives.
Disclaimer: This content is not provided or commissioned by the credit card issuer. Opinions expressed here are author's alone, not those of the credit card issuer, and have not been reviewed, approved or otherwise endorsed by the credit card issuer. This content was accurate at the time of this post, but card terms and conditions may change at any time. This site may be compensated through the credit card issuer Affiliate Program.