Updated: May 1, 2019
Whether it's from indulging in your wants or tending to your needs (such as health crises), it can be all too easy to generate a lot of credit card debt if you aren't careful. Either way, carrying a large balance and paying a hefty APR can really cut into your future wealth. If you've overdone it on credit and you're looking to reduce your debt as quickly as possible, a balance transfer may be your best bet. Read on to learn how a balance transfer credit card can help you get out of credit card debt.
Give yourself a break from credit card interest
Balance transfers allow you to move your credit card debt to a new card. And, if the card offers a long 0% intro APR period, that gives you a long break from interest and the opportunity to pay off that debt.
We've gone in more depth about how balance transfers work before, but here's the short version. First, apply for a credit card of your choice; next, initiate the transfer (either during the application process or after you're approved); finally, follow up to confirm in a week or two that the transfer is complete. If the transfer isn't complete by that time, you may want to call your issuer to ensure there are no problems — while transfers can take as little as 7 business days to complete, in some cases it can take 2 weeks or longer. Because of this, you'll also want to make sure you keep paying the minimum payment on your original card as long as you still have a balance on it. It may even be worth holding onto for its benefits or to maintain a low credit utilization ratio, so don't be too hasty to cancel it once the transfer has processed.
How to choose a balance transfer card
Not sure how to choose a balance transfer credit card? Here are three things to keep in mind:
Look for a card from a different credit card issuer or bank, as issuers and banks rarely allow balance transfers between two of their own cards.
Choose a card with a long 0% intro APR on balance transfers. This is the key to saving a lot more money in interest than if you kept making payments on your current card or transferred your balance to a card with a low ongoing or variable balance transfer APR, even if the APR is lower than your current card. Additionally, make sure you're aware of the balance transfer fee, as this is something you'll need to add to your calculations when determining how much you can transfer.
Last but not least, you should always be sure that your credit scores match the credit card's requirements. You don't want to go through the trouble of researching cards and applying only to be denied, as that can put you in an even worse financial situation than you were in before.
Once you've been approved for the balance transfer credit card of your choice, you'll have a credit limit to work with. It may be that the credit limit isn't high enough to transfer your entire balance. If that's the case, there are a few steps you can take, as credit card issuers are often more open to negotiation than people assume. That said, even if you can only transfer part of your existing debt to the new card, doing so will benefit you in the long run because it will reduce how much interest you have to pay, saving you money and getting you out of debt quicker than if you kept paying the full amount on your current high-interest card. With your balance in mind, you can make your transfer. As noted earlier, you'll usually have to pay a balance transfer fee (usually 3% to 5% of the amount) to complete the process, but the money you'll save with the intro balance transfer APR more than makes up for it.
Which credit cards are best for transferring a balance?
Looking for some help finding a balance transfer credit card? Read on for a few of our favorites.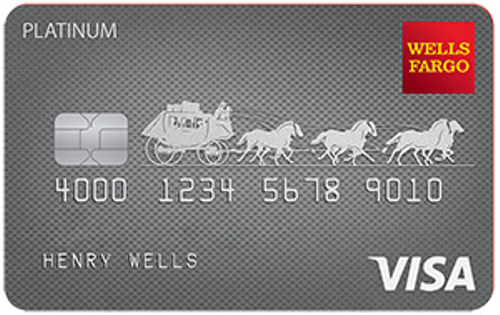 With a long 0% intro APR period on both purchases and balance transfers, the Wells Fargo Platinum Visa card is a top choice for avoiding interest. You'll get a 0% intro APR for 18 months on balance transfers made within 120 days of opening your account, and those first 120 days double in importance thanks to the intro balance transfer fee. That's because if you make your transfer within the first 120 days of account opening, you'll pay a 3% balance transfer fee. After that, it bumps up to 5%. This card also has an 18-month 0% intro APR on purchases, which means any purchases you make in the first 18 months won't get charged interest. In addition to its stellar 0% intro APR offers, the Wells Fargo Platinum Visa card charges no annual fee and offers cellular phone protection, an unusual perk. When you pay your cell phone bill with your Wells Fargo Platinum Visa card, you'll receive reimbursement for up to $600 against covered damage or theft (for a maximum of 2 claims per year, with a $25 deductible). This card is available to those with good to excellent credit (usually considered credit scores of 700 and above).
If you're looking for the card with the longest 0% intro APR balance transfer period of any we review, look no further. With the Citi Simplicity Card – No Late Fees Ever (a NextAdvisor advertiser), you'll pay no interest on balance transfers for 21 months! It comes with a 5% balance transfer fee ($5 minimum), but if you're looking to buy yourself a lot of time to pay off your debt, that's money well spent. You'll also benefit from a 12-month 0% intro APR on purchases. On top of all that, with the Citi Simplicity Card – No Late Fees Ever, you'll never pay late fees, a penalty rate or an annual fee. That adds peace of mind as you pay down your balance. To qualify for this card, you'll need to have good to excellent credit (generally considered a credit score of 700 or higher).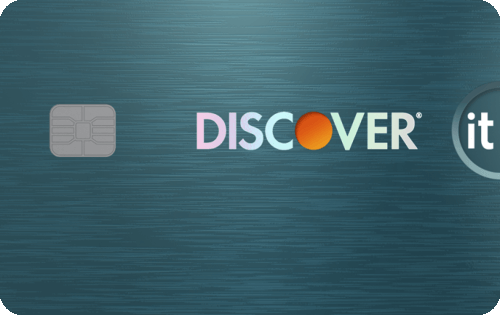 For those who want a cash back rewards card and to work toward paying down a hefty balance now, the Discover it Balance Transfer card is a perfect choice. It's even available to those with average to excellent credit (usually considered a score of 670 or above), rather than those with good credit or above like many of the other balance transfer credit cards we review. To start, you'll have 18 months of 0% intro APR on balance transfers and 6 months of 0% APR on purchases (after the intro APRs expire, the go-to variable rate applies). There is a 3% intro balance transfer fee, up to 5% fee on future balance transfers (see terms), but as you've seen, that's pretty standard.
What makes this card one you will want to keep in your wallet long after your transfer is paid off is its rewards — you'll earn 5% cash back on quarterly rotating categories (up to the quarterly maximum, currently $1,500, then it's 1% back) and 1% cash back on all other purchases. You need to activate each quarter in order to get the 5% cash back but Discover makes that easy with email reminders and a simple online interface. And as a special intro bonus, Discover will match all the cash back that you earn in your first year! For example, if you earn $300 cash back at the end of your first year, Discover will match that with another $300. Plus, you'll pay no annual fee and no foreign transaction fees (that's an unusual perk for a balance transfer card). On top of that, Discover offers a plethora of handy security features to help keep your account secure.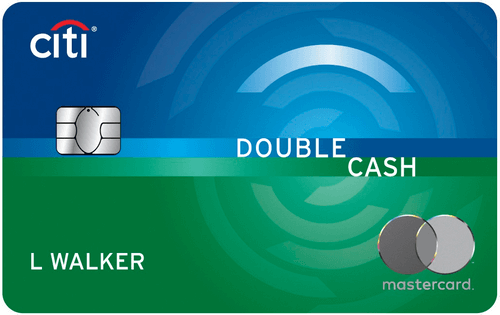 Rounding out our list is the Citi Double Cash Card, a great option for paying off your balance now and carrying in your wallet well into the future. That's because on top of an 18-month 0% intro APR on balance transfers (with a 3% balance transfer fee, $5 minimum), you'll earn a high cash back rate on all of your purchases. What's even better about this card's cash back rewards program is that it reinforces good credit habits. Here's how it works: earn 1% cash back when you charge a purchase to your credit card and another 1% when you pay it off. That's an effective 2% cash back and an awesome reward for paying off your expenses, making it easier for you to avoid racking up a high balance (note that payments to balance transfer debt do not earn cash back). Although the card has no 0% intro APR on purchases, cardholders will have access to free monthly Equifax FICO scores (so you can track your credit for free) and late payment forgiveness. This card required good to excellent credit (generally considered a credit score of 700 or above).
Want more options?
Visit our balance transfer credit card reviews to compare the cards detailed in this post to others on the market.
Disclaimer: This content is not provided or commissioned by the credit card issuer. Opinions expressed here are author's alone, not those of the credit card issuer, and have not been reviewed, approved or otherwise endorsed by the credit card issuer. This content was accurate at the time of this post, but card terms and conditions may change at any time. This site may be compensated through the credit card issuer Affiliate Program.