Updated: November 15, 2019
The terms "charge card" and "credit card" are often used interchangeably, but there are a few key differences that can really matter for your wallet. Read on to see which is best for you.
What is a credit card?
A credit card is the kind of card that most of us are used to — you get a line of credit, much like a loan, from the card issuer. The main difference between this line of credit and a loan is that it is revolving. While there's a minimum payment required on your debt each month, you can pay anywhere between that minimum and the full balance. This difference is then added to the next payment cycle. Generally, credit cards give a grace period in which you can pay off the balance without paying interest — usually around 25 days — then an annual percentage rate of charge (APR) is added.
How is a charge card different?
While charge cards often feature some of the same perks as credit cards, like earning rewards on purchases made with your card, they don't have the same rotating payment system. They also generally have no balance limit (note that this doesn't mean unlimited spending), but you need to pay the full balance each month or you'll incur a fee or other restrictions. Because the balance is paid in full, there is no purchase APR. There is, however, usually a high annual fee and some serious penalties for not paying the full balance each month.
What are the downsides?
For both kinds of cards, their greatest features can also be their worst.
The revolving nature of the credit card repayment system allows for a lot of flexibility. Can't pay as much of the balance this period? So long as you pay the minimum, that's okay. You can catch up later. On the other hand, the more you delay paying off your balance, the more you will ultimately owe. That can lead to a cycle of debt that can become hard to escape.
On the other hand, charge cards don't have the flexibility of rotating payment. That means that whatever you spend needs to be paid off at the end of the month or you'll incur late fees and other penalties, at which point the charge card wouldn't have any advantage over a credit card. This rigid payment schedule can free you from a lot of interest if you would otherwise procrastinate and let your balance go up and up with a rotating payment system. But, again, you must be sure that you will be able to pay off your balance in full each month. Additionally, having no preset spending limit could entice you into spending more than you can afford.
What are some good choices?
Credit cards
If you want a more flexible card, with revolving payment, that doesn't mean you can't get great rewards! Credit cards are the more popular option, and there are a lot more offers on the market.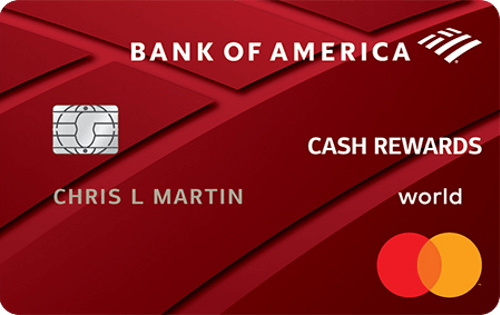 The Bank of America Cash Rewards credit card is a great introduction to cash back rewards credit cards. This card offers a 0% intro APR on purchases for 15 billing cycles, which gives you some time to get used to revolving credit! This 15-billing cycle 0% intro APR also applies to balance transfers made in the first 60 days (with a 3% or $10 balance transfer fee, whichever is greater). The Bank of America Cash Rewards credit card also offers a relatively easy-to-earn intro bonus of $200 after spending $1,000 on purchases in the first 90 days of account opening (though you need to apply online to get this bonus). On top of that, you'll earn high cash back rates on several categories: 3% on the category of your choice (there are 6 to choose from), 2% at grocery stores and wholesale clubs (up to $2,500 in combined grocery/wholesale club/choice category purchases quarterly, then 1% back) and 1% on all other purchases. This card is available to those with good to excellent credit (usually considered a credit score of 700 or higher) and has no annual fee.
Charge cards
If you are looking for great rewards and can diligently pay off your balance each month, a charge card may be a great choice for you. Here are two of our favorites: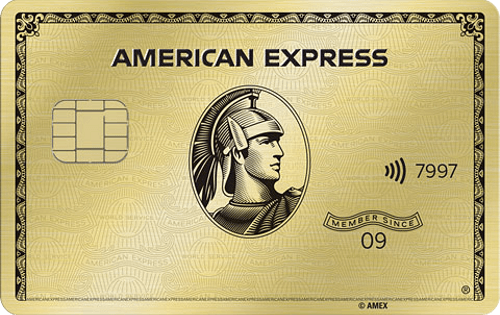 For those looking to get their first charge card, the high annual fees can be hard to adjust to. That's why it can help to start with one that's a bit lower. The American Express Gold Card (a NextAdvisor advertiser) charges an annual fee of $250, which is less than many charge cards we've seen. In exchange, it offers a hefty intro bonus, tons of points on purchases and excellent perks. Plus, it offers payment flexibility that can give you similar options to a traditional credit card — a unique feature for a charge card.
Let's start with the impressive intro bonus. New cardholders who spend $4,000 on purchases in their first 3 months with the card will earn 35,000 points! In addition to that bonus, the American Express Gold Card provides a high rewards rate for food and travel: 4X points at restaurants worldwide, 4X points at U.S. supermarkets (on up to $25,000 per year in purchases, then 1X), 3X flights booked directly with airlines or via the American Express Travel website as well as 1 point on all other purchases.
The points on flights are just the beginning, as the Gold Card comes with stunning travel perks. Cardholders receive up to $100 per calendar year for airline incidentals (like baggage fees), a $100 hotel credit on qualifying charges at participating properties when you stay 2 nights or longer (you'll even get a complimentary room upgrade, if available) and no foreign transaction fees. Many credit cards have a 3% to 5% fee on foreign transactions, so that can save you a lot of money! Add to those perks additional benefits like a 24/7 Global Assist Hotline, a Baggage Insurance Plan and Car Rental Loss and Damage Insurance, and you may find that this charge card is well worth using for years to come.
As previously noted, charge cards usually require cardholders to pay their balance off each month, but the American Express Gold Card offers some payment flexibility. Here's how it works: on eligible purchases of $100 or more, you can carry the balance. Much like a credit card, you can pay anywhere between the minimum and the full balance each month. That said, you'll have a rather hefty APR rate on this balance, so we advise you to pay your balance in full if you can.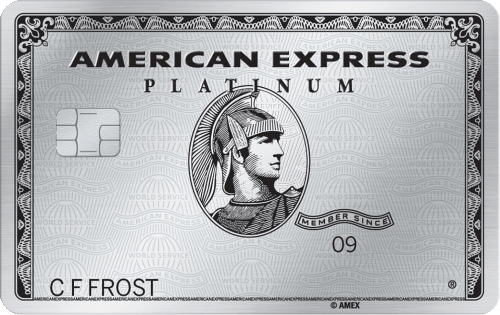 Willing to pay a bit more each year for even more travel benefits? The Platinum Card from American Express is a great choice. While it has a much higher annual fee of $550, it comes with great benefits. For example, you can enjoy complementary benefits like daily breakfast for two, room upgrades, property amenities and complementary Wi-Fi at over 1 million hotspots worldwide. While those benefits vary and some aren't guaranteed, as they depend on hotel availability, bookings in 2017 for two nights averaged $550 in complementary value. That alone pays for the annual fee!
The Platinum Card from American Express also offers a hefty intro bonus of 60,000 points after spending $5,000 in the first 3 months. On top of that, you'll earn 5 points per $1 spent for flights booked directly with airlines or through American Express Travel, 5 points per $1 spent booking hotel rooms through American Express Travel and 1 point per $1 on all other purchases. Additionally, cardholders can earn up to $200 in annual Uber savings. All those points make for a lot of travel — good thing you'll be able to relax between adventures at one of the many (1,000+) airport lounges in the American Express Global Lounge Collection.
What's next?
Now you know the difference between a charge card and a credit card, but there's always more to learn about finance. Increase your knowledge by reading our personal finance blog. Want to keep up with the latest credit card news? Follow our credit card blog.
Disclaimer: This content is not provided or commissioned by the credit card issuer. Opinions expressed here are author's alone, not those of the credit card issuer, and have not been reviewed, approved or otherwise endorsed by the credit card issuer. This content was accurate at the time of this post, but card terms and conditions may change at any time. This site may be compensated through the credit card issuer Affiliate Program.