While this information was accurate at the time this post was published, these cards' offers and perks may have expired or changed over time. Visit our reviews of the best credit cards to find the right card for your needs.
Credit is important in many aspects of life, both financial and otherwise, and if you are dealing with less-than-perfect (or downright poor) credit, chances are you've been looking for new ways to improve it. We've talked about the fact that using credit cards responsibly is a good way to achieve and maintain good credit, but what happens when your balance grows higher than you can reasonably pay off in a month? If you're carrying a balance, then you are more likely than not paying interest on that balance — and depending on your credit, that APR could be steep. Transferring your balance from one or more credit cards to a new card is not only a way to pay less interest over the long-term, but it can also help improve your credit. Keep reading to learn how.
How can a balance transfer improve your credit?
Before we dig into how a transferring a balance can improve your credit, it's important to note that opening a new credit card may have a slight negative impact on your credit scores, as the issuer places a hard inquiry on your credit reports when it decides if you'll be approved for the card. Similarly, it's worth noting that irresponsible use of your cards — transferring the balance and either not making on-time payments or racking up another balance on your old card — can have a negative impact on your credit. That said, there are some major perks to completing a balance transfer.
It can lower your credit utilization ratio.
An important factor in the calculation of your credit scores, your credit utilization ratio refers to the percent of the total credit available to you that you are using. You can calculate it by dividing the amount of credit you owe by your credit limit. For example, if you have one credit card with a balance of $50 and a credit limit of $500, your credit utilization ratio is 10%. The general consensus is that it's desirable for you to be using no more than 30% of your total credit at any given time. If you have one or more credit cards that are carrying a balance, it's likely that you also have a higher credit utilization ratio. This is likely contributing to lower credit scores. By opening a new credit card, you'll be increasing your total available credit. So long as you don't immediately charge a substantial amount of money to the old card after you complete a balance transfer, you can lower your credit utilization ratio, which will positively impact your credit overall.
No interest buys you more time to pay down your debt.
The ideal balance transfer credit card is one that offers a substantial introductory APR of 0% on balance transfers. If you are currently carrying a balance, then it's probable that part of your payments each month go to covering the interest that's accruing as a result. Over time, if you stick with your current card, you're either going to wind up paying far more money than you'd probably like to pay off your debt or you might find yourself struggling to catch up and miss payments. This is the slippery slope that leads to things like closed accounts and dealing with debt collectors, all of which negatively impact your credit. Buying yourself more time to pay off your debt without a high APR on that owed money is a smart move that will potentially help you keep on top of things and avoid these common credit pitfalls. Although most credit cards charge a balance transfer fee (usually 3% to 5% of the transferred balance), it's worth noting that you're still going to save money in the long run even with the one-time fee, since you are likely paying far more than that in interest with your current card(s).
Which balance transfer credit cards are best?
Now that you understand how to use a balance transfer to improve your credit, you are probably wondering which credit card is the best option for performing one. Here are some of our top picks: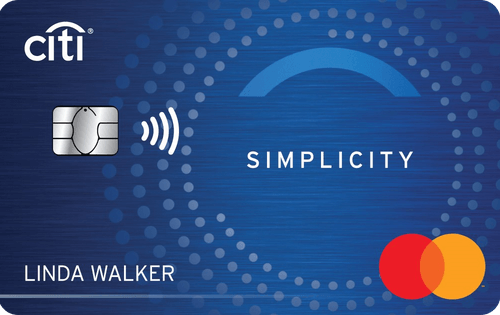 Have trouble remembering when your payment due dates are? Citi Simplicity Card – No Late Fees Ever (a NextAdvisor advertiser), as its name suggests, charges no fees for late payments, no penalty rates and also has no annual fee. In addition, this card is ideal for those in need of a long 0% intro APR period, as it offers an 18-month 0% intro APR on both balance transfers and purchases. Keep in mind, you will have to pay a rather steep balance transfer fee of either $5 or 5% of the amount of each transfer, whichever is greater. You can also set alerts and your own payment due date to ensure you won't forget.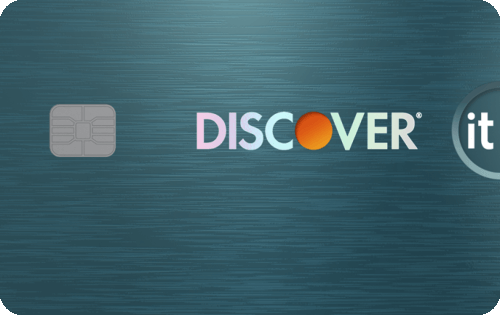 Discover it Balance Transfer is a great credit card for those with average to excellent credit (a credit score around 670 or better) who want to enjoy a long 0% intro APR on their balance transfer as well as earn cash back rewards. In addition to a stellar 18-month 0% intro APR on balance transfers, new cardholders will also get a 6-month 0% intro APR on purchases (after the 0% intro APRs expire, a go-to variable rate applies). There is a fee of 3% per balance transfer, but you don't have to worry about annual or foreign transaction fees with this credit card. Cash back is earned via purchases made within specific categories that rotate quarterly (5% cash back on up to $1,500 in combined purchases per quarter, then it's 1%) as well as an unlimited 1% cash back rate on all other purchases. You must sign up to earn the 5% cash back in rotating categories, but Discover will remind you when it's time. As an added bonus, all the cash back you earn within your first year will be matched by Discover at the end of the year — that means if you earn $200 cash back, you'll receive another $200 for a total of $400 cash back within your first year of card ownership. Finally, to help you keep track of your credit progress, you'll receive free TransUnion FICO credit scores with your monthly statements.
Not seeing what you're looking for in this post? Read our balance transfer credit card reviews to see other options available, and follow our credit monitoring blog to learn more about managing your financial health.
Disclaimer: This content is not provided or commissioned by the credit card issuer. Opinions expressed here are author's alone, not those of the credit card issuer, and have not been reviewed, approved or otherwise endorsed by the credit card issuer. This content was accurate at the time of this post, but card terms and conditions may change at any time. This site may be compensated through the credit card issuer Affiliate Program.