Have your credit scores taken a dive? Or maybe you don't have any credit history. Credit scores impact many aspects of your life, making it crucial for you to improve your credit scores. If you have limited credit or poor credit scores, your best option may be a secured credit card.
What are secured credit cards?
Secured credit cards work like standard credit cards in most ways. You'll still have a plastic card that looks and feels like a standard credit card — and you can make payments anywhere your card's network (Visa, Mastercard, American Express or Discover) is typically accepted. You'll also still have all the same credit card rights, the ability to carry a balance with revolving credit and you'll improve your credit scores with responsible card use. Debit cards or prepaid cards typically don't affect your credit scores, so while they may be tempting if you have poor or limited credit, they won't help you solve that problem.
Where secured credit cards differ from standard credit cards is in their secured card deposit. This down payment, which you make when you open your account, can range anywhere from $49 to $5,000, depending on the card. You may find this similar to the security deposit you put down to rent an apartment. Your deposit serves as a guarantee. If you damage the apartment, the repairs will come out of your deposit. In the case of a secured credit card, if you default on the loan, the credit card issuer will use the deposit to cover the cost. For that reason, the amount of money you set aside as your deposit often doubles as your credit limit, the maximum amount of money you can spend with the card. For example, if you deposit $200, your line of credit will be $200. We should note that this isn't the case with all cards, as some take your credit history into consideration when determining your credit limit.
What to look for in a secured credit card
Like any financial decision, choosing the best secured credit card for you means weighing several options. Generally, the most crucial feature of a good secured credit card is 3-bureau reporting. Most credit cards report transactions to one of the 3 credit bureaus. However, that means that the card's credit history may only show up on 1 of your 3 credit reports. Three-bureau reporting ensures that you quickly build (or improve) your credit because every transaction will count toward all 3 credit reports. After confirming that the secured credit card has 3-bureau reporting, you may want to consider its tools for managing your account, whether its credit limit is high enough for you and if it has fees that would be an issue for you. In some cases, you may even be able to find a card with rewards. Read on and weigh which are the most important features for you. We should note that we saved the best card for last, so if you want a card with all of the bells and whistles, you'll want to read about Discover it Secured (detailed below).
Credit tools and no annual fee
Three-bureau reporting is a wonderful way to quickly build credit history, but it only improves your credit scores if you are responsible with your credit. Some cards have credit management tools that can help. These could include automated alerts or reminders via email or text message, or you could even automate your bill payment. If you are concerned that you would otherwise make late payments, these tools are important for you to watch for.
Another thing to look for is the annual fee. Secured credit cards generally don't offer much in the way of rewards or additional perks. Unless the card has significant benefits, you'll want to choose a card with no annual fee. Otherwise, the security deposit and annual fee make for a lot of sunk cash. For that reason, our 3 best secured credit cards have no annual fee.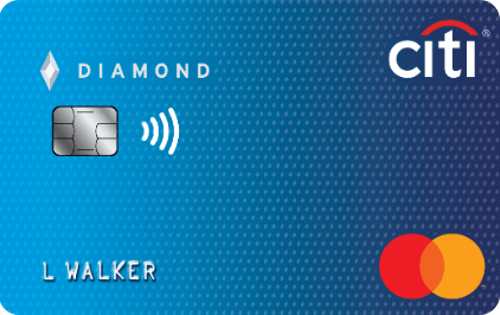 The Citi Secured Mastercard (a NextAdvisor advertiser) is a nice secured credit card choice. This card comes with no annual fee and monthly 3-bureau credit reporting. The security deposit is $200 to $2,500, depending on your credit history, and your credit limit will match your deposit. With $2,500 as the maximum, cardholders have the potential for a high credit limit. Note, however, that you can't add to the deposit after your account opens.
For those concerned about managing their credit balance, Citi offers some great ways for cardholders to keep on top of their credit. For example, you'll be able to receive account alerts, get access to a free FICO score that's updated monthly, online bill pay and autopay. You'll even be able to choose your bill's due date from available options in the month. Citi will check on your credit scores periodically. If you manage your account responsibly, it may offer an upgrade to an unsecured credit card within 18 months — if you upgrade, you'll receive the deposit back.
There are also some nice security features. Citi will monitor your account for suspicious activity and send alerts if it detects anything. If there is any fraudulent activity, you'll have $0 liability. Plus, you can immediately lock your account if your card is lost or stolen using Citi's Quick Lock feature.
Other fees
Choosing a card with no annual fee is a pretty clear-cut decision. However, depending on your needs, other fees may also make a big difference for your wallet. If you plan to use a credit card while traveling, it's important to know about the card's foreign transaction fees. Many cards charge 3% to 5% on every transaction abroad. If you don't plan to use the card in other countries, that fee won't affect you. Another example is balance transfers. If you plan to transfer a balance from a different card, you'll want to pay close attention to balance transfer APRs and fees when you compare cards.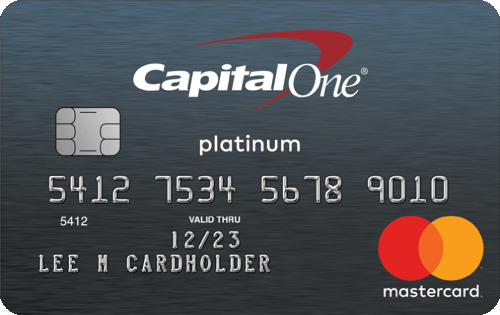 The Capital One Secured Mastercard comes with no annual fee, no foreign transaction fees and no balance transfer fees. That's a nice foundation to build credit off of. Paying no foreign transaction fees can save you a lot of money if you travel outside the country. Having no balance transfer fee can also make a big difference if you need to transfer a balance from a different card with high APR. That's typically another 3% to 5% fee. The Capital One Secured Mastercard isn't the perfect balance transfer card — it doesn't have a low intro balance transfer APR or an especially low ongoing APR — but if you have low credit scores and can't get a dedicated balance transfer card, transferring your balance to Capital One Secured Mastercard could be worthwhile.
While most secured credit cards require that your security deposit match your credit limit, the Capital One Secured Mastercard is the exception. For this card, your deposit will be $49, $99 or $200, depending on creditworthiness. That means that you could get a higher credit limit than your deposit from the start. After you make 5 payments on time, you'll get a higher credit line (up to $1,000) without needing to increase your deposit.
Finally, the Capital One Secured Mastercard has features that make it easier to stay on top of your payments. You can set up the mobile app to track your spending in real time, establish email and text reminders, pick your own monthly due date and even automate payments. The card also has $0 liability if your card is lost or stolen and a variety of other protections worth reading through if these features appeal to you.
Rewards
The main reason to get a secured credit card is to build (or rebuild) your credit. In pursuing that goal, most of your options don't come with the kinds of rewards that make credit cards appealing. You may want features like cash back rewards, no annual fee, high intro bonuses and low intro APR. What if you could get all that along with 3-bureau reporting, free FICO credit scores and no foreign transaction fees? Read on for our top secured credit card.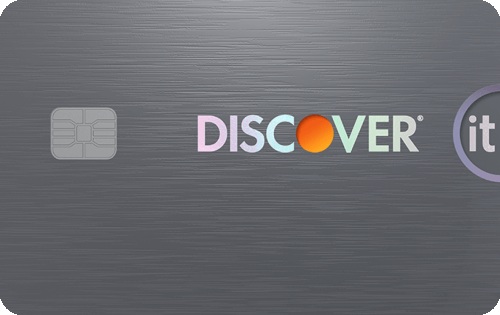 Discover it Secured offers the same 3-bureau reporting as other secured cards — and after 8 months, Discover will start automatically reviewing your account to determine if you can be moved to regular credit. But what makes this card so exciting is that it also offers some serious cash back rewards and an uncapped intro bonus.
Discover it Secured cardholders will earn 2% cash back at gas stations and restaurants (up to the quarterly maximum, currently $1,000 in combined purchases, then it's 1%) and 1% cash back on all other purchases. What's more, that cash back can really pile up thanks to Discover's Match bonus for new cardholders. At the end of your first year with the card, Discover will match all of the cash back you've earned. For example, if you earn $100 cash back in your first year, Discover will match that and you'll earn a total of $200. Intro bonuses are nearly unheard of in secured credit cards, so this really sets Discover it Secured apart!
You'll want to keep that bonus in mind when you choose how large to make your security deposit. You'll need to deposit at least $200. If you plan to use the card a lot, make sure you deposit the amount of credit you need.
On top of that, you'll pay no annual fee or foreign transaction fees and you'll benefit from Discover's identity protection services.
Other choices
For those with poor, fair or even no credit who would prefer a rewards credit card over a secured credit card, there are still options with 3-bureau reporting through Credit One Bank. Take a look at the Official NASCAR Credit Card from Credit One Bank or Credit One Bank Platinum Visa with Cash Back Rewards if you want to earn rewards and would rather pay an annual fee than make a security deposit.
For more information on everything from credit protection and identity theft to saving accounts, read our personal finance blog. For our take on the best credit cards available, read our credit card blog.
Disclaimer: This content is not provided or commissioned by the credit card issuer. Opinions expressed here are author's alone, not those of the credit card issuer, and have not been reviewed, approved or otherwise endorsed by the credit card issuer. This content was accurate at the time of this post, but card terms and conditions may change at any time. This site may be compensated through the credit card issuer Affiliate Program.