Updated: October 10, 2019
Whether it's a utilities bill, a cell phone bill or a cable bill, we all have monthly bills that we need to cover every month. There are seemingly endless ways to pay for these charges, as you can reach for your debit card, set up auto payments to your bank accounts and more, but a credit card is actually the best for your monthly expenses. Don't believe us? Keep reading to learn why a credit card is a smart way to pay these expenses and see our list of the best credit cards for monthly bills (click here to jump straight to our list).
Why pay your monthly bills with a credit card?
There are a number of reasons to pay your monthly bills with a credit card, including …
Consolidate your bills into one easy payment
Keeping track of all your monthly bills can be a challenge, especially because you have different due dates and payment amounts for each bill. A credit card can help you not only make sure you pay all your bills on time — say goodbye to late fees! — but also consolidate your bills into one easy payment. That's because when you set up your credit card to autopay your bills, you don't have to worry about paying each service provider directly. Instead, you just pay one lump sum to your credit card and call it a day. It should be noted that you may have to pay a small processing fee to set up autopay with a credit card, depending on the service provider. This fee is pretty rare, but if you're required to pay one, it's usually less than $1, and frankly, worth paying to get the convenience of consolidating all of your monthly bills into one payment with one due date.
Build credit
The most obvious perk of using a credit card to pay your monthly bills is the ability to build credit. Since you're using a credit card to pay a bill that you're already budgeting for, you're practicing responsible credit card use that will keep your credit card account active and allow you to build credit. For example, if you have a $50 electric bill each month, you can pay for it with your credit card, then use the $50 you budgeted to cover it from your bank account to pay your credit card. As long as you continue this practice every month and pay your credit card bill on time, you can build a solid credit history and avoid credit card debt.
Earn rewards
Another perk of paying your monthly bills with a credit card is the ability to earn rewards. While you won't be earning 5% back on your utilities or cell phone bills, if you're using the right card (like one we detailed below), you can earn 1.5% or 2% on your monthly bills, which isn't bad.
Have spending flexibility
Although most of your monthly bills are probably close to the same amount every month, there are instances when you sometimes get hit with a higher bill than what you planned for. This is especially true during the winter months, when you likely have a higher electric or gas bill because you're running the heater more often. While you may already be budgeting for these fluctuations, you can never completely know what your bill will be until it arrives. As such, paying with a credit card can help you not only cover those increased bills, but also allow you to pay your bill on time without having to restructure your budget. Just make sure you pay off that extra amount soon after, as neglecting to do this will only land you in debt.
Get more fraud protection
We live in the era of data breaches, which means any information we choose to share with a company has the potential of being breached. Although utilities, cell phone and cable providers are probably taking precautions to protect your data, there's still a chance that your payment information (e.g., your bank account number or debit card number) may be leaked. Losing your debit card number or bank account number isn't the end of the world, but it's much more of a headache to deal with than a leaked credit card number. Not only that, but credit cards offer more fraud protection in general, as we've noted before, which means if the worst does happen, you'll have more protection under federal law.

Best credit cards to pay monthly bills
Cash back credit cards
If you want to earn cash back for paying your monthly bills, this is the card you want to consider.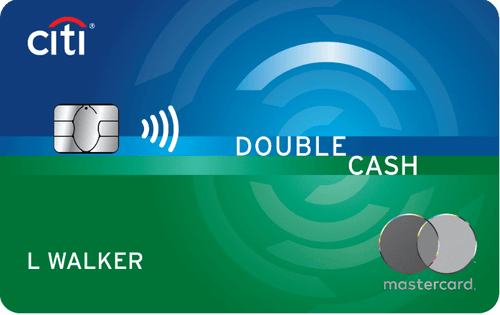 Another great option for someone looking to earn cash back on their monthly bills is the Citi Double Cash Card (a NextAdvisor advertiser). Although it doesn't offer an intro bonus like the previous mentioned cards, it does offer a unique cash back opportunity. That's because cardholders earn an effective 2% cash back on all purchases. Here's how it works: You'll earn 1% when you make a purchase with the card and another 1% when you pay for that purchase — yes, you'll really earn cash back for paying your credit card bill! You won't get a 0% intro APR on purchases, but you will get an 18-month 0% intro APR on balance transfers (with a 3% balance transfer fee, $5 minimum) and pay no annual fee. Unfortunately, you will not earn 1% back for paying down your balance transfer, but avoiding interest for 18 months can save you some serious cash.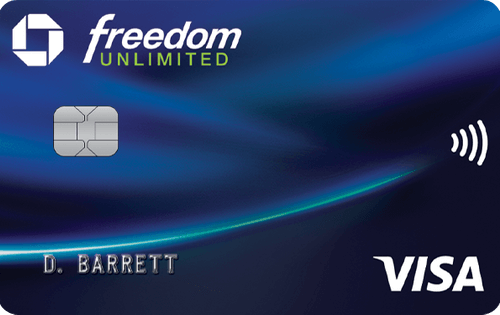 Anyone looking for a card with a simple rewards structure that doesn't require you to track rotating categories will appreciate the Chase Freedom Unlimited. It offers a simple 1.5% cash back on all of your spending. The card also offers a $150 bonus for spending $500 on purchases in the first 3 months, which should be easy to reach by paying some of your monthly bills with this card. It's a great set-it-and-forget-it option you can set up your monthly bill with and have the peace of mind that you'll be earning a solid percentage cash back on that spending. All of this, and the card charges no annual fee.
Travel rewards credit cards
If earning travel rewards is more your speed, these cards should be right up your alley.
Capital One Venture Rewards Credit Card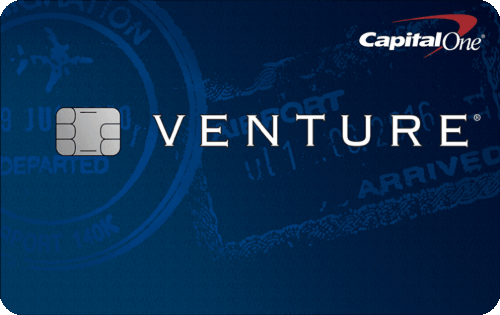 World travelers will like the Capital One Venture Rewards Credit Card for paying their monthly bills. That's because it earns 2X miles per $1 spent on all purchases. On top of that, it has an impressive intro bonus of 50,000 miles — worth $500 in travel — that you can earn when you spend $3,000 on purchases in the first 3 months of account opening. Earned miles can be redeemed for travel, gift cards, brand-name merchandise and more, but you'll get the most value when you redeem for travel, which is the case with most travel rewards credit cards. The Capital One Venture Rewards Credit Card has no foreign transaction fees, charges a $0 intro annual fee (after that, it's $95) and is available to those with good to excellent credit (or a credit score of 700 or higher).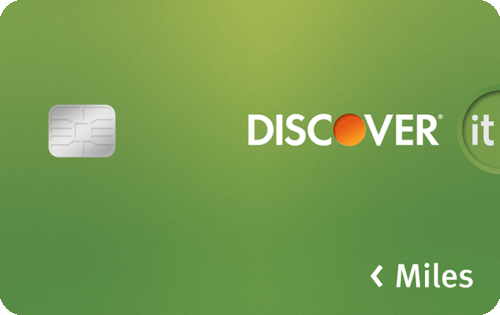 Those looking to avoid an annual fee will be happy with Discover it Miles. That's because this card not only has no annual fee or foreign transaction fees, but it also is available to those with average to excellent credit (usually considered a credit score of 670 or higher). In terms of rewards, cardholders will earn 1.5 miles per $1 spent on all purchases. Additionally, at the end of your first year as a cardholder, Discover will match all of the miles you've earned throughout the year — this means you're earning an effective 3 miles per $1 spent in the first year! Miles can be redeemed for statement credit to cover travel purchases or a direct deposit into your bank account. Discover it Miles cardholders will also get a 14-month 0% intro APR on purchases (after that, a variable go-to rate applies) and access to a number of added perks, including free social security number alerts, a copy of your FICO score for free and more.
When it comes to paying your monthly bills, a credit card can not only help you get the most bang for your buck, but also provide you with a peace of mind. If you want to learn more about the cards detailed in this post and see how they compare to other major cards on the market, visit our reviews of the best credit cards.
Disclaimer: This content is not provided or commissioned by the credit card issuer. Opinions expressed here are author's alone, not those of the credit card issuer, and have not been reviewed, approved or otherwise endorsed by the credit card issuer. This content was accurate at the time of this post, but card terms and conditions may change at any time. This site may be compensated through the credit card issuer Affiliate Program.