You've likely heard that your credit has a hand in determining many of your future prospects, including loan approvals and even your chances of employment, and that using a credit card responsibly can help improve those prospects. However, if your credit has taken some hits, it's easy to believe that there aren't any credit cards out there for you. Contrary to what you may think, there are great card options for people with all kinds of credit score ranges, including those with lower credit scores. Keep reading to find out which cards made our list of the best credit cards for bad credit and discover which of them is the perfect companion to assist you on your journey to better credit.
Why would you want a credit card if you have bad credit?
It may initially seem counterintuitive to get a credit card if you have bad credit, but with responsible use, they can help you build up your credit scores. Since the cards in this list typically report to all 3 of the main credit bureaus, rather than just 1 like most creditors tend to, your scores across the board will improve as long as you don't miss payments or go into default on the account.
Are there different types of cards available?
Before getting into our list of the best credit cards for bad credit, you'll want to first understand the difference between unsecured credit cards and secured credit cards. Unsecured credit cards are probably what comes to mind for most people when they think of credit cards; essentially, a line of credit that you can borrow against to make purchases. The credit card issuer determines how much credit you have access to based on your credit scores and other factors. The reason these are called unsecured credit cards is that you aren't required to put down any form of collateral, such as a deposit, in exchange for borrowing the money. This can be a plus for someone who doesn't have the funds to put down immediately.
Secured credit cards, on the other hand, work a little differently. These types of cards require refundable deposits, which essentially act as security deposits and oftentimes serve as your credit limit when you open the account. There aren't credit requirements for these cards, since you provide funds to secure the line of credit from the get-go. If your account is in good standing when you close it, you will get your deposit back. Depending on the bank or credit card issuer offering the card, you might also be able to convert your card from secured to unsecured after a certain time period of responsible use. In this instance, you will also be refunded your deposit. Finally, many secured credit cards allow cardholders to increase their credit limit by making additional deposits, so you can grow your available credit over time. As noted earlier, both kinds of cards typically report your payment activity to the 3 main credit bureaus, allowing you to build or rebuild your credit. If you want to efficiently improve your credit en masse, this is an important feature to look for when choosing a credit card for poor credit.
Ultimately, it comes down to whether you want to pay a deposit for guaranteed funds, or whether you'd like access to a potentially higher credit limit and no money down to start. Both types of credit cards will help you achieve your goal —  improving your credit health while benefiting from the security of a credit card.
Our picks for the best credit cards for bad credit
Unsecured credit cards
Now that you have some background knowledge, let's get into the best credit cards for bad credit. If you're looking to apply for an unsecured card, you'll want to consider these two picks.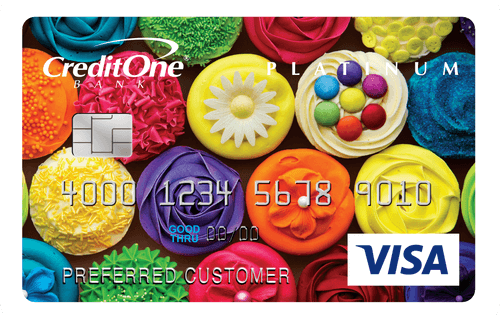 A great option for those looking to rebuild their credit is the Credit One Bank Platinum Visa with Cash Back Rewards card. This unsecured credit card requires fair credit (usually considered to be a credit score of 620 or higher) for approval, and the card reports to the 3 major credit bureaus every month, giving you the opportunity to better your credit. However, this card isn't just good for credit building, as it offers various perks to cardholders, including the ability to earn 1% cash back on eligible purchases, access to exclusive offers available to Credit One Bank cardmembers through Visa Discounts, and travel accident and auto rental collision insurance from Visa — something that's great if you're often on the road. There is an annual fee of $0 to $99, but the card's features and availability to those with fair credit make this fee a worthwhile cost.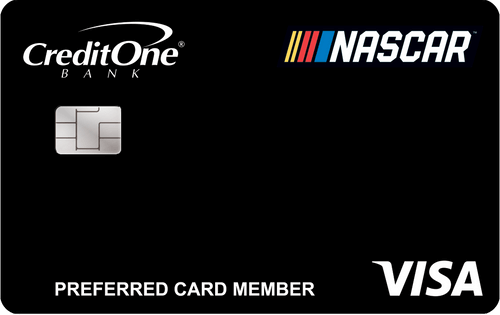 If you're a NASCAR fan looking to improve your credit, the Official NASCAR Credit Card from Credit One Bank should be on the top of your list. In addition to 1% cash back rewards on eligible purchases, cardholders also get 2% cash back at the NASCAR.com Superstore. Like the other cards detailed in this post, it reports to the 3 major credit bureaus every month, allowing you to rebuild your credit with responsible use. While this card does come with a $0 to $99 annual fee, in the grand scheme of things, it's a small price if you want a cash back credit card and don't have the best credit. The Official NASCAR Credit Card from Credit One Bank is available to those with poor credit, which is usually considered to be a credit score below 620, or no credit.
Secured credit cards
If a secured credit card is more your pace, one of these cards could be the perfect addition to your wallet.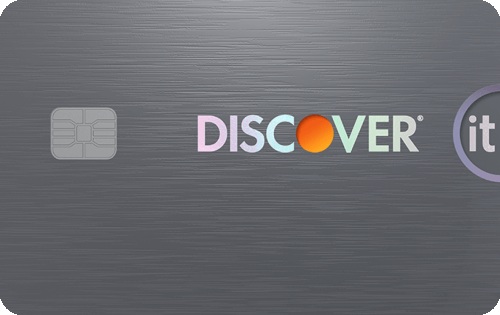 If you're interested in getting a secured credit card, the Discover it Secured card is a great option to look into. Besides offering 3-bureau reporting to help you build or rebuild your credit history and updated copies of your TransUnion credit score each month, this card also provides automatic reviews starting at 8 months to see if you can be transitioned to an unsecured line of credit.
This card doesn't just offer features that help you improve your credit; it also provides some other perks that aren't typical of a secured credit card. Discover it Secured cardholders can earn 2% cash back at gas stations and restaurants on up to $1,000 in combined purchases every quarter (after that, it's 1% cash back) and an unlimited 1% cash back on all other purchases. Plus, Discover automatically matches all the cash back you've earned at the end of your first year! That's the kind of bonus you typically see reserved for people with average credit or better. Other perks of this card include no annual fee, no foreign transaction fees, free social security number alerts, the Freeze it feature (which lets you halt transactions on your account if your card goes missing) and the ability to choose your own card design. A refundable secured card deposit of $200 to $2,500 is required to open your account.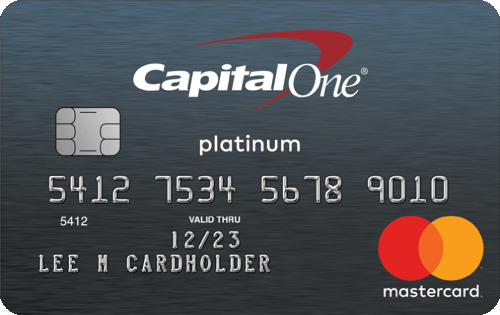 Last but not least, the Capital One Secured Mastercard also makes our list of the best credit cards for bad credit. Like the Citi Secured Mastercard, the Capital One Secured Mastercard doesn't offer perks in the realm of cash back, but it does provide a different security deposit policy that is a little more forgiving than the others. That's because this card initially provides a $200 credit line to you after you make a security deposit of $49, $99 or $200 (the amount you must provide is determined based on your creditworthiness). After you make your first 5 monthly payments on time, you can gain access to a higher credit line with no additional deposit required. The Capital One Secured Mastercard comes with no annual fee, no foreign transaction fees and, like the other secured cards detailed on this list, it also reports to the 3 major credit bureaus every month.
A credit card can be an excellent credit-building tool. Now that you know about the best credit cards for bad credit, learn more about how you can keep bettering your credit by reading our credit card blog.
Disclaimer: This content is not provided or commissioned by the credit card issuer. Opinions expressed here are author's alone, not those of the credit card issuer, and have not been reviewed, approved or otherwise endorsed by the credit card issuer. This content was accurate at the time of this post, but card terms and conditions may change at any time. This site may be compensated through the credit card issuer Affiliate Program.