Q: I would like to store some of my computer files online since my hard drive isn't big enough. Is it possible to store files in the cloud without having them on my computer?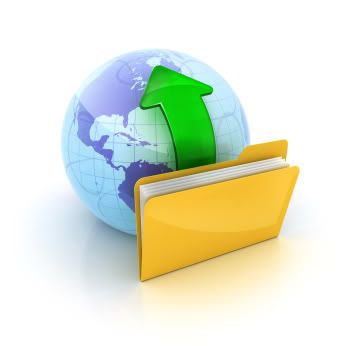 A: Since you are mainly interested in storing your files online, we recommend checking out cloud storage. These services back up your computer, in addition to making it easy to store and access your files in the cloud. If you delete backed up files from your computer, most cloud storage and online backup services will also delete them off their servers. Mozy, for example, gives you 30 days after you delete a backed up file from your computer. The top rated cloud storage service, SugarSync, will transfer deleted files into a sort of "recycling bin". This means that the file will stay there forever unless you decide to restore it or delete it permanently from SugarSync's recycling bin.
In your case, JustCloud is the best choice. This service will keep your files on your account forever, even after you delete them from your computer. After backing up the files, you will be able to restore them any time you want by downloading them from your account. This way you can free up space on your computer but still keep your photos and videos with you. To read our full review of JustCloud and check out plans and pricing, click here.
Cloud Storage, cloud storage questions, online backup questions, Online Backup Services, Reader Questions