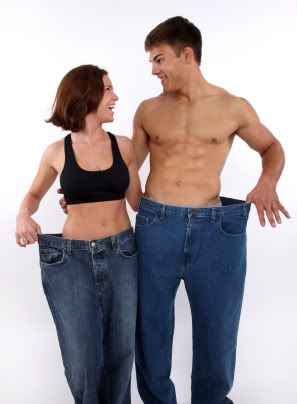 Want to try an online diet service but don't know which to choose? We're here to help. There are a number of great diet programs that can help you reach your goal, but the first thing you need to decide is whether you want a do-it-yourself (DIY) online plan or a diet meal delivery program. There are a number of lifestyle factors that can help you choose which type of online diet is right for you:
1. Time. If you already enjoy cooking your own meals and planning out your grocery store trips, then a DIY diet plan may be for you. These diet plans are cheaper and more flexible than diet meal delivery programs. They help you plan out weekly menus by suggesting everyday meal guides and shopping lists of low-calorie, balanced meals. On the other hand, if you do not have the time to cook your own healthy meals and are used to heating up ready-made dishes, then a diet meal delivery program is perfect for you. These programs do the work for you by delivering prepared, healthy meals straight to your doorstep. All you need to do is turn on the microwave or oven and your diet meal is ready to go.
2. Budget. Meal delivery diet programs are more expensive than DIY diet plans; however, you have to take into account that you will still have to buy your own food when you sign up for a DIY plan. While this evens out the cost a bit, DIY diet plans are still the cheaper option since you will be cooking your own food.
3. Taste. If you're confident in your cooking skills and your ability to make healthy food into tasty food, then trying out a DIY diet plan should be a breeze. On the other hand, if your cooking skills plateau at boiling pasta, then definitely consider a meal delivery diet program. After doing the NextAdvisor diet plan taste test, we learned that some of the food in these plans does't even taste like "diet food" at all, especially our top pick Bistro MD, which includes meals that tasted like they were straight out of a gourmet restaurant. Check out the full diet meal delivery taste test and see which services proved to be the tastiest.
4. Tools. All of the DIY plans offer tools like fitness tips, progress trackers and shopping lists. Most of the diet meal delivery programs offer fitness tips and tools, but not all. A perk of diet meal delivery programs, however, is the diet consultations that some of the services have. Check out the diet meal delivery comparison chart to see which ones offer this feature.
5. Goals. Diet meal delivery programs are a great way to kickstart a diet and lose weight, plus you get to eat delicious meals, depending on which service you choose, in the process. On the other hand, if you want to start making a complete lifestyle change and learn good eating habits for the long term, DIY diets are a great option. Most people will not want to be signed up for meal delivery for a super long period of time, so it's a great idea to sign up for meal delivery first to start your weight loss, then switch to DIY.
Check out our meal delivery page and our DIY page to see how all of the services compare. If you're particularly interested in diet meal delivery, take a look at our taste test.
Diet Programs, Online Dieting